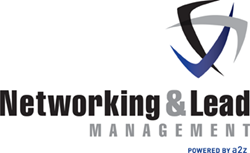 Columbia, Maryland (PRWEB) April 13, 2015
a2z, Inc. is pleased to announce that the a2z-powered myWOCN application for WOCN® Society's Annual Conference participants has won the 2015 Internet Advertising Competition Award (IAC) for Outstanding Achievement in Internet Advertising.
The powerful networking solution, hosted on a2z's Networking & Lead Management Platform, has been recognized as the Best Interactive Application for the Health Care industry. The web-based application enables matched buyers and sellers to find each other, communicate in a secure environment and schedule meetings ahead of the event. myWOCN syncs in real-time with the event's mobile app solution, powered by a2z's ChirpE Mobile & Social Media Platform.
The WOCN Annual Convention is the largest gathering of wound, ostomy and continence practitioners and researchers in the world, and offered attendees a chance to learn from top clinical experts and address pressing healthcare issues across multiple practices.
The IAC Awards are administered by the Web Marketing Association (WMA), which was founded in 1997 to help set a high standard for Internet marketing and corporate web development on the World Wide Web. The IAC Award Competition judges judged the entered creative using seven criteria - design, ease of use, copywriting, interactivity, use of technology, innovation and content.
About WOCN®
Founded in 1968, the Wound, Ostomy and Continence Nurses Society (WOCN) is a professional, international nursing society of more than 5,000 health care professionals who are experts in the care of patients with wound, ostomy and incontinence. WOCN supports its members by promoting educational, clinical and research opportunities.
About a2z, Inc.
a2z provides powerful cloud-based event management and marketing tools to help grow an event's brand by accelerating booth sales, helping boost revenue, and enhancing engagement and value for event participants. a2z's web and mobile solutions are used by more than 850 leading trade shows and conferences across the globe every year.