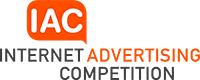 Columbia, Maryland (PRWEB) April 13, 2015
a2z, Inc., the Maryland-based provider of leading web and mobile technology to 900+ B2B and B2C events across the globe, announces that its monthly e-newsletter has been selected as the winner in the 2015 Internet Advertising Competition (IAC) Award for Outstanding Achievement in Internet Advertising. a2z's newsletter was recognized as the best online newsletter for the Events Industry.
The audience for a2z's monthly newsletter are organizers of mid-to-large sized trade shows, conferences and face-to-face networking programs. Formatted to be completely responsive to the viewer's device and screen, this newsletter updates subscribers on new product releases, client success stories and recent blog articles as well as upcoming industry events. Published to 14,000+ contacts, the newsletter sees an average of 30-35% open rates.
Each year, the Web Marketing Association's IAC Award Competition names the Best Online Newsletter Campaign. The winners are selected by judging the entered creative using seven criteria - design, ease of use, copywriting, interactivity, use of technology, innovation and content.
Winners in other Best Online Newsletter Campaign categories also include other prominent trendsetters such as Klick Wire, SONY Rewards Spiderman Earn Series, and L'Oreal Paris USA .
This is the third year in row that a2z's newsletter has been honored with this prestigious IAC Award.
About a2z, Inc.
a2z provides powerful cloud-based event management and marketing tools to help grow an event's brand by accelerating booth sales, helping boost revenue, and enhancing engagement and value for event participants. a2z's web and mobile solutions are used by more than 850 leading trade shows and conferences across the globe every year.