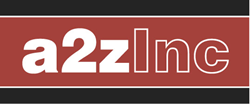 We really enjoy the new design of the software. It is very user friendly and easy to navigate. Such a clean look.
Columbia, MD (PRWEB) December 08, 2014
a2z, Inc., the Maryland-based provider of award-winning planning and networking platforms for event organizers and participants, is showcasing three new solutions at the upcoming Expo! Expo! IAEE's Annual Meeting & Exhibition.
ChirpE Speaker Promotion Widget
Peer-to-peer Networking in ChirpE Mobile Event App
Online Sponsorship Sales Module
Expo! Expo! 2014 will bring together leading professionals from the exhibitions and events industry in Los Angeles, California, from December 9-11, 2014.
The ChirpE Speaker Promotion Widget is a plug-and-play component that speakers can display in their websites, blog and e-newsletters to promote their speaking sessions at an upcoming event. Rendered dynamically in real time, the widget will enable prospective attendees to register for the event and view a speaker's speaking sessions with one click of the button. Just like the ChirpE eBooth Promotion Widget, popular with show organizers and exhibitors alike, this new solution will add a whole new dimension to an event's online promotions, helping event organizers significantly grow their audiences by reaching out to their speakers' fans and followers.
The ChirpE Mobile Event App is getting a significant upgrade with the launch of the Peer-to-peer Networking feature. Ideal for expositions, conferences as well as business meetings, the solution will leverage LinkedIn's platform in a secure native app environment to facilitate new connections and communications between registered attendees.
The Online Sponsorship Sales Module will significantly increase the profitability of trade shows by making it easy to sell sponsorships and add-on promotional opportunities, directly from their event website and without requiring any major changes to their existing processes. Easy to configure and fast to set up, this PCI-compliant module will enable event managers to easily manage inventory and collect payments securely.
At Expo! Expo! this year, a2z is showcasing the fully adaptive and responsive features in the newly released version of a2zShow Exposition & Conference Management Platform, alongside the ChirpE Mobile & Social Media Platform, which is seamlessly integrated with a2zShow in real-time. Visit a2z's Booth 649 at the event to learn more about our innovative solutions that are transforming the trade show industry.
a2z's ChirpE-powered social gaming solution is being leveraged by IAEE and many leading industry organizations to showcase new products at Expo! Expo! 2014 and provide a fun experience to attendees.
About a2z
a2z provides powerful cloud-based event management and marketing tools to help grow an event's brand by accelerating booth sales, helping boost revenue, and enhancing engagement and value for event participants. a2z's web and mobile solutions are used by more than 850 leading trade shows and conferences across the globe every year. Visit a2z's Booth 649 at Expo! Expo! 2014 to experience our solutions in person.