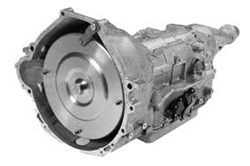 We specialize in older and hard to find gearboxes for all types of motor vehicles and are now adding more terminated automaker brands this year
Houston, TX (PRWEB) April 10, 2015
Continued support for older vehicle transmissions has made it possible for the PreownedTransmissions.com company to offer better prices to consumers this year. As a new incentive, A413 transmissions for Chrysler vehicles are now discounted for consumers who buy from the inventory available at http://preownedtransmissions.com/a413-transmission-sale.
The older 4-speed gearboxes that are now provided for sale are OEM builds that are supplied through national distributors that specialize in Chrysler auto parts. The compatibility of the A413 units extends to the Dodge and Plymouth subsidiaries in the Chrysler-Fiat family in the United States.
"We specialize in older and hard to find gearboxes for all types of motor vehicles and are now adding more terminated automaker brands this year," said one PreownedTransmissions.com rep.
Since the A413 gearbox was first produced in the year 1981, components that are installed on the original units could be susceptible to failure due to age or heavy usage. The Preowned Transmissions company is helping buyers to plan for long-term use of each purchased gearbox through its components warranty that applies to most of the original OEM parts.
"The vehicle transmissions that are available to buy through our website are sold with a warranty plan that is available for a two-year period in most cases for U.S. parts buyers," the rep added.
The updated Chrysler inventory at the Preowned Transmissions website now includes manual and electronically controlled automatic assemblies. Consumers can still use the order number at 1-866-320-1182 to arrange sales or receive more information about product condition prior to ordering.
About PreownedTransmissions.com
The PreownedTransmissions.com company provides used condition gearboxes for various makes and models of vehicles used in the U.S. market. The company works with distributors and new fulfillment companies to provide shipping options to consumers. The PreownedTransmissions.com website now features both a toll-free phone line and a search portal that showcases what inventory can be purchased in real time on the web.