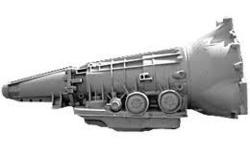 These units are now positioned to fit into the 1985 to 1995 Ranger truck series.
College Station, TX (PRWEB) July 05, 2013
The Ford Ranger pickup truck series often experimented with newer technologies before parts were produced for the flagship F150 brand. The A4LD transmission is one of the types first pioneered in the Ranger and can now be found for sale from the GotTransmissions.com company online at http://gottransmissions.com/blog/ford-transmissions/ford-ranger-a4ld-transmission-sale.
This company has attached a sale price to these preowned units to give buyers more incentive to purchase these vintage editions.
These units are now positioned to fit into the 1985 to 1995 Ranger truck series. These automatic units are generated through agencies that inspect and evaluate the condition of these gearboxes before acquisition and sale to the public.
Because these units are retired by Ford from production, shortages for supply can confront buyers searching online when planning to purchase a replacement unit.
"The A4LD four and five-speed units were replaced with a different version in 1995," an inventory representative from the GotTransmissions.com company said. These units have remained out of production for nearly two decades in North America. Preowned editions can be found although quality can be higher or lower depending on the source used for purchase.
"The Ford Ranger and Explorer made use of the A4LD," the representative added. Buyers seeking replacements for these units can expect to benefit from the above average quality now represented. The incentive launched for no freight charges this year applies to these Ford units and existing inventory carried for sale.
Buyers can receive information for the freight program when visiting the company pages setup to market the automatic transmissions in stock on the company website. In addition to freight discounts, a national number for customer service has been installed this year to provide more assistance. A transmission buyer unable to access the company website or find a specific transmission code in stock can now call 1-866-320-1182 and speak with a company parts specialist.
About GotTransmissions.com
The GotTransmissions.com company sells preowned automotive transmission replacement units directly to consumers, junkyards, mechanics and other buyers located in North America. This company launched its website in the year 2007 and has remained top resource to find newer and vintage gearbox types from a majority of automakers. The GotTransmissions.com company extends warranty coverage and offers to ship units free of charge to U.S. buyers as incentives for using this company as a transmission replacement resource online. A toll-free customer support number and online tools for price quotations were introduced this year.