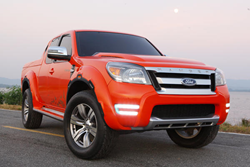 We're concentrating on the 1985 to 1995 manufactured Ford gearboxes in our inventory this month, and we're now featuring a much better sale price
Chicago, IL (PRWEB) May 25, 2015
A brand new inventory of automatic 4-speed gearboxes has been acquired at the PreownedTransmissions.com company this month and some of these units are now sale priced. There are now used A4LD transmissions that are offered for public sale on the Internet at http://preownedtransmissions.com/a4ld-transmission-sale.
The special price now included with each sale of the A4LD units in stock is meant to help owners of Mustang, Thunderbird, Bronco or Explorer Ford vehicles save money. Since the assemblies are in certified used condition, these builds have already undergone a testing process to ensure an error-free DIY installation.
"We're concentrating on the 1985 to 1995 manufactured Ford gearboxes in our inventory this month, and we're now featuring a much better sale price," said one PreownedTransmissions.com specialist.
One issue that a person who is exploring the second hand transmissions market online sometimes encounters is the lack of a torque converter unit installed in a used unit. Since the electronic systems require this converter for power, the Preowned Transmissions company now sells all of its units with complete torque converter.
"The sale prices that we are now promoting for our 4-speed inventory products inventory includes the cost of torque modules," the specialist included.
Consumers who are interested in placing orders for Ford or other automaker brands of gearboxes at the Preowned Transmissions company website can now use two different ordering methods. The phone ordering center is active at 1-866-320-1182 and the warehouse ordering tool has been activated on all pages of the company website this year.
About PreownedTransmissions.com
The PreownedTransmissions.com company created its open inventory search tool for automotive gearboxes in the year 2013. The company has since expanded on this technology to include nearly all foreign brands for research on the web. The PreownedTransmissions.com company website is now visited daily by hundreds of buyers of automotive gearboxes who prefer used units.