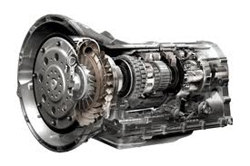 We're based in the state of Michigan and are fortunate to have access to quality inventory that is rebuilt in our modern facility
Boston, MA (PRWEB) April 28, 2015
The nationwide support for classic motor vehicle transmissions has helped the Powertrain Pros company to expand its operations this year. The company is now selling rebuilt A904 transmissions for Chrysler vehicles through its web inventory now searchable at http://powertrainpros.com/a904-transmission-sale.
The vintage inventory of early automatic gearbox brands now available to buy includes the original and adapted Jeep versions. A person who is seeking a 30RH can also benefit from the PowertrainPros.com company inventory now rebuilt for sale. Vehicles with a manufacturing date between 1960 and 2002 are supported in the reconditioned inventory now posted for sale.
"We're based in the state of Michigan and are fortunate to have access to quality inventory that is rebuilt in our modern facility," said one Powertrain Pros specialist.
The reconditioned Chrysler company gearboxes that are being retailed this year are now paired up with a better warranty plan. All TorqueFlite and late model 904 gearbox units are now under the coverage of a fixed warranty policy that is used to protect the added parts during the remanufacturing process.
"The rebuilt transmissions that are shipping from our warehouse are built inside of our facility and covered under our own exclusive warranty policies," said the specialist.
The Powertrain Pros website is now a secondary source to learn about sale price data for in stock gearboxes. The company has launched a toll-free support number at 1-888-855-6150 that can be called daily for assistance or to learn about warranty terms. Questions about Chrysler builds in stock or compatibility with select vehicles can be answered through this new number.
About PowertrainPros.com
The PowertrainPros.com company is one the trusted suppliers of reconditioned automotive gearboxes in the state of Michigan. The company has an internal team of builders, salespeople and other professionals that help maintain its reputation. The PowertrainPros.com company retails Ford, Chevy, Buick, Oldsmobile, Kia and other brands of gearboxes that are refurbished by its staff.