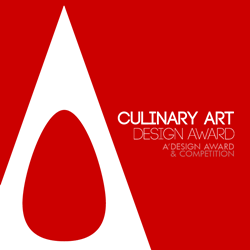 A' International Food, Beverage and Culinary Arts Design Awards
COMO, Italy (PRWEB) March 13, 2019
The A' Design Award and Competition has released its call for entries to Food, Beverage and Culinary Arts Design Awards by talented designers, agencies and brands worldwide. The A' Culinary Art Design Award and Competition is open for entries by food manufacturers, beverage manufacturers, food and beverage departments, cooks and culinary artists from all around the globe. Culinary design works that were designed within the last 10 years are eligible to be nominated and will be judged by a high profile Jury Panel of 211 members in order to choose and honor the best of the best culinary design projects.
Last deadline for entries to the A' Culinary Arts Design Award is on March 30, 2019 and results of the competition will be announced on April 15, 2019. Winners of the competition will be granted the highly coveted A' Design Prize which contains three dimensional printed metal trophy, professional certificate, and a series of PR, marketing and publicity tools to celebrate the status of winning the A' Food, Beverage and Culinary Arts Design Award 2019.
Moreover, laureates of the A' Culinary Arts Design Award and Competition will receive invitation to the Gala Night and award ceremony in Italy with an opportunity to become a part of the exclusive "best designs of the year" Exhibition which showcase awarded projects together with the best works of the previous edition winners, and also inclusion in World Design Rankings and Best Designs of the World.
About A' Food, Beverage and Culinary Arts Design Award: 
The A' Design Award and Competition is an annual organizer of the International Culinary Arts Design Award that was established to create awareness for good design practices. Thus, A' Culinary Arts Design Award aims to push talented designers, agencies and brands worldwide to create better products that benefit society and future generations. To learn more about A' Design Award and Competition and Culinary Arts Design Award , please visit http://www.designaward.com