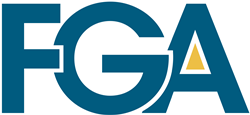 "The increased income and reduced limitation of current government assistance programs have allowed many low-income individuals to make more than they would in the job that they lost during the pandemic," said Hayden Dublois, Senior Research Analyst at FGA.
NAPLES, Fla. (PRWEB) May 11, 2021
Today, the Foundation for Government Accountability (FGA) published a new report that breaks down the congressionally-inflated cash benefits by month for Florida unemployment recipients.
In light of COVID-19, Congress pushed through multiple welfare benefit boosts, unemployment bonuses, and tax credit boosts—while suspending needed eligibility requirements. The report finds that individuals receiving inflated cash and related benefits in Florida would take home more than double what a full-time minimum wage worker would earn, and nearly 17 percent more than the median salary of full-time workers in Florida.
"The expanded benefits and suspended eligibility rules of welfare programs have made staying home pay more than work for many unemployed Floridians," said Hayden Dublois, Senior Research Analyst at FGA. "These programs have increased dependence on the government and slowed our recovery, making it more difficult for small businesses to fill open jobs and stay open."
Additionally, the report notes that as other COVID-19 unemployment benefits expired last summer, the economy boomed and businesses reopened. As the effects of lockdowns wind down, state and federal policymakers should end the unemployment bonus and other policies keeping Americans out of the workforce. Policymakers must preserve resources for the most vulnerable and put more people back on the path to the American Dream.
##
The Foundation for Government Accountability (FGA) is a non-profit, multi-state think tank that specializes in health care, welfare, work, and election reforms. To learn more, visit TheFGA.org.