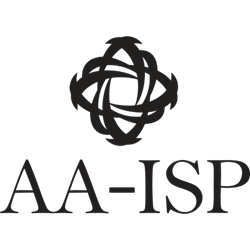 "LiveHive has shown great support of the association and our mission. We are excited to work closely with LiveHive in 2016."
Minneapolis, MN (PRWEB) February 09, 2016
The AA-ISP (American Association of Inside Sales Professionals) announced today that LiveHive, Inc., provider of the industry's most comprehensive sales acceleration platform, has become an annual 2016 Platinum sponsor of the association. LiveHive will exhibit at the AA-ISP Leadership Summit 2016 this April in Chicago, IL, as well as global conferences throughout the year. LiveHive also supports the AA-ISP Global Chapter program through its annual sponsorship agreement, and will attend meetings throughout the year.
Suresh Balasubramanian, CEO of LiveHive, Inc., said, "LiveHive is pleased to partner with AA-ISP and further advance the sales profession through education about the latest innovative technology being developed for sales. We look forward to sharing our industry and sales acceleration expertise throughout the year – starting with my presentation next week at Inside Sales 2016 in San Francisco."
Larry Reeves, CEO of AA-ISP, adds, "The AA-ISP is excited to have LiveHive returning as a sponsor in 2016. LiveHive began its sponsor relationship with the association last spring at the Leadership Summit, and through exhibiting and a breakout session at our flagship event they brought great value to our community. As a Platinum sponsor LiveHive will have additional opportunities to share their industry expertise throughout the year."
"The association is pleased to welcome LiveHive as a 2016 annual Platinum sponsor. LiveHive has shown great support of the association and our mission, and the continued support will offer our members and our community the opportunity to advance our profession. We are excited to work closely with LiveHive in 2016," stated Bob Perkins, AA-ISP's Founder and Chairman.
Visit LiveHive at Inside Sales 2016: February 18 in San Francisco
LiveHive will exhibit at next week's Inside Sales 2016 conference being held in San Francisco, where LiveHive CEO Suresh Balasubramanian will present "3 Winning Practices in 30 Minutes: Coaching Hacks to Build a High Velocity Sales Team."
About LiveHive
Headquartered in San Jose, California, LiveHive, Inc. delivers a complete sales acceleration platform that empowers sales leaders with deep buyer-based engagement analytic insights into the effectiveness of their team's sales efforts. With LiveHive's comprehensive analytics, sales organizations can personalize and automate their follow-up to get more time in the day to focus on building sales relationships and accelerating sales.
LiveHive helps sales leaders get insight into reps' email, calling and follow-up activity, ramp up new reps to full productivity faster, and ensure consistent messaging across the organization, empowering them to build a successful repeatable sales process. LiveHive's SmartPath automated email and call scheduling, and award-winning engagement analytics let sales reps focus on core selling activity and sales leaders quickly understand the effectiveness of their sales teams' efforts. For more information, visit http://www.livehive.com and follow us @LiveHive.
About the AA-ISP
The AA-ISP is an international association dedicated exclusively to advancing the profession of Inside Sales. The association engages in research studies, organizational benchmarking and leadership round tables to better understand and analyze the trends, challenges, and key components of the growth and development of the Inside Sales industry. Our mission is to help inside sales representatives and leaders to leverage our information and resources through published content, local community chapters, national conferences, career development, and an Inside Sales Accreditation program.
For more information on the AA-ISP please visit: http://www.aa-isp.org
LiveHive Contact: Jennifer Dignum, 408-453-6000, jennifer(at)livehive(dot)com, @LiveHive