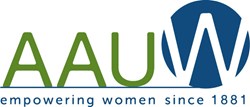 Washington, D.C. (PRWEB) August 01, 2013
The American Association of University Women (AAUW) today formally announced our 125th class of fellows and grantees, who will receive funding for graduate work and educational projects thanks to an extraordinary program that started when women were discouraged from pursuing higher education.
Since 1888, the AAUW fellowships and grants program, which has distinguished the organization as one of the world's leading supporters of graduate women's education, has awarded nearly $100 million in fellowships, grants, and awards to more than 12,000 women from 130 countries.
AAUW is giving $3.7 million collectively to the 2013–14 fellows and grantees — which include 245 scholars, research projects, and programs promoting education and equity for women and girls. Details about the awardees can be found on the newly updated online directory.
"Our members and supporters have given generously to the AAUW fellowships and grants program for the past 125 years because they understand the importance of investing in women," said AAUW Executive Director Linda D. Hallman, CAE. "AAUW has played a role in educating some of the world's leading minds. Our goal is to support women in any way they need to make a positive impact around the globe."
AAUW's program is unique because, unlike most educational funding, some AAUW awards can be used toward costs like child care, transportation, and other living expenses. MSNBC host, professor, and 2001 AAUW American Fellow Melissa Harris-Perry talked about that aspect of the funding in an interview with AAUW. She credited her fellowship for "providing money at just the right time" and giving her the priceless gift of spending time with her newborn daughter.
AAUW fellowships and grants have supported many trailblazing women throughout the years. Notable alumnae include Nobel Prize-winning scientist Marie Curie, novelist Susan Sontag, psychologist Joyce Brothers, and astronaut Judith Resnik. Contemporary alumnae include youth expert and author Rosalind Wiseman, economist Heather Boushey, and social entrepreneur Jane Chen.
"AAUW's support for women was groundbreaking in 1888, and it still is today. Our generous members understand that a society's advancement largely depends on women having equal access and opportunity," said Gloria Blackwell, AAUW vice president of fellowships, grants, and global programs.
Learn more about AAUW's 125-year history of fellowships and grants through this video and time line, which feature historical photos as well as interesting trivia about the program, such as the effort to help women scholars flee Europe during World War II.
###
The American Association of University Women (AAUW) empowers women and girls through advocacy, education, philanthropy, and research. Our nonpartisan, nonprofit organization has more than 165,000 members and supporters across the United States, as well as 1,000 local branches and 800 college and university partners. Since AAUW's founding in 1881, our members have examined and taken positions on the fundamental issues of the day — educational, social, economic, and political. Learn more and join us at http://www.aauw.org.