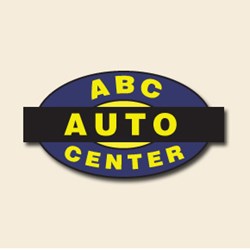 Improving upon our rental fleet has always been a goal. With these new vehicles, we are now closer to achieving this goal.
Honolulu, HI (PRWEB) August 30, 2013
ABC Auto Center recently added three new kinds of trucks, as well as moving vans to its already large fleet of rental vehicles. Contractors, construction companies, and local residents on the island of Oahu are now able to reserve these rental vehicles through the company's newly integrated online reservation system.
Sam Chong, president and owner of ABC Auto Center, has expressed his enthusiasm with these new additions. "Improving upon our rental fleet has always been a goal. With these new vehicles, we are now closer to achieving this goal. Here on Oahu, it has always been difficult to find such varied selections of rental vehicles. We fully expect these additions to bring us more commercial business, while also offering residents of the area the same exceptional values and rental options they're used to."
Chong indicated that his company will offer long-term rates for any of the newly added truck rentals, which include pickup, flatbed, and moving trucks.
The company has also made plans to add new WheeGo vehicles to its sales inventory in the future, though no dates have been finalized. The 100-percent electric models include soon-to-be released Crossover SUVs and trucks, which will be added to ABC Auto Center's inventory as soon as available.
"We are excited to introduce these new vehicles, hopefully within the next year," said Chong. "The residents of Oahu can really utilize the all-electric nature of the vehicles along with the spaciousness of a typical truck or SUV. Our island is a perfect place for such a vehicle."
WheeGo has yet to officially release dates when these models will be available to the public or dealerships.
In November, ABC Auto Center will also sponsor the local Hawaii International Music Award Festival in Honolulu. As sponsors, the company will provide a number of rental vehicles to participants and visitors at the festival.
About ABC Auto Center
ABC Auto Center is located in Waipahu, Hawaii, and serves the entire island of Oahu, including the city of Honolulu. In addition to its car, van, and truck rentals, the company also offers to both residents and commercial businesses vehicle repair services, airport rentals, auto financing, and car sales. Interested customers can learn more or request an online reservation via the company's website at http://www.abcautocenterhawaii.net.