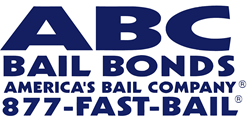 We try to minimize the out of pocket expense that our customers are exposed to when they have to get someone out jail unexpectedly. People really like that we work with them on a payment plan
Reading, PA (PRWEB) May 05, 2015
This Cinco de Mayo, ABC Bail Bonds will start a new tradition of offering complimentary rides home from jail for people who use ABC to get out of jail fast. They are calling it the Complimentary Ride Home from Jail Program. Cinco de Mayo is observed to commemorate the Mexican army's victory over French forces at the Battle of Puebla on May 5, 1862. It is widely celebrated in the United States by Hispanics but it has also become a main stream holiday dubbed by some as, "Drinko de Mayo."
This year's program from ABC Bail Bonds offers complimentary taxi cab rides home from jail on Cinco de Mayo from any jail in Pennsylvania. Complimentary cab rides home from jail are available from 4 p.m. May 5, to 4 a.m. on May 6, 2015. The focus of this year's campaign is jails in Berks County, Dauphin County, Lancaster County and Schuylkill County including bail bonds in Reading, Harrisburg, Lancaster and Pottsville, but they will honor the offer for all jails in Pennsylvania.
People arrested on Cinco de Mayo can request the complimentary cab ride directly from their agent at ABC Bail Bonds. A cap of $35 will be placed on each ride home from jail. "We thought it would be a great idea to offer people a free ride home from Jail on Cinco de Mayo. The saying goes there are no free rides, but when you call ABC Bail Bonds you get out of jail quickly and you get a free ride," says Jonathan Yellin of ABC Bail Bonds.
Focus Areas for Cinco de Mayo Complimentary Cab Rides:
Reading – There are a lot of bail bonds companies in Reading, PA because this is the County Seat for Berks County. ABC Bail Bonds has 10 locations and over 40 agents and one of their locations is in Reading, PA. The Complimentary Ride Home from Jail Program will be run predominately from this location. People who have been arrested in Reading can call the local ABC office at (610) 396-1000 or they can call 877-FAST-BAIL to be routed to the office closest to them.
Harrisburg - Bail bonds companies in Harrisburg should be chosen carefully. ABC Bail Bonds has been providing bail services since 1995 and has developed a reputation as a trustworthy company according to Jonathan. "We get positive feedback from our customers every day. We continuously train our agents to make sure they are providing the best service available." ABC is focusing on bail bonds in Harrisburg and all of Dauphin County as part of the Complimentary Ride Home from Jail Program.
Lancaster – ABC provides fast Lancaster bail bonds services. As America's Bail Company® they provide Simple. Bail Bond. Solutions.℠ According to Jonathan one of the services their customers like most is payment plans. "We try to minimize the out of pocket expense that our customers are exposed to when they have to get someone out jail unexpectedly. People really like that we work with them on a payment plan." People who are arrested in Lancaster County on Cinco de Mayo can call ABC Bail Bonds to get out jail fast.
Pottsville – Schuylkill County is another area of focus for the Complimentary Ride Home from Jail Program. People who need bail bonds in Pottsville or surrounding areas should, "Call ABC First….Get Out Fast," says Jonathan. With over 40 agents serving all of Pennsylvania and New Jersey ABC has the team in place to provide the fastest jail release available. Their ability to get people released from custody fast while providing excellent customer service and friendly payment plans really sets them apart according to Yellin.
ABC Bail Bonds also has a brand new App that includes lots of exciting features, one of which is the Panic Button. Users of the new ABC Bail Bonds App can preconfigure settings that include who to contact to help get the App user out of jail. Another valuable feature is the Check In feature. This makes it easier for ABC Bail Bonds customers to stay in compliance. The App also includes a Bail Request form and information about ABC Bail Bonds locations as well as the ability to accept payments.
To learn more about the company please visit their website or watch their ABC Bail Bonds review. Please visit the App Store or Google Play to get the App. To take advantage of the Complimentary Ride Home from Jail Program call 877-327-8224 to speak with an agent on Cinco de Mayo. ABC also provides warrant checks and inmate locator services.
ABC Bail Bonds
10 N 6th St
Reading, PA 19601
(610) 396-1000
abcbail.com