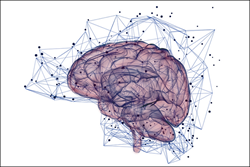 (PRWEB) August 25, 2016
As part of its mission to support scientific studies that turn discovery into better health, the NIH launched the largest, most ambitious long-term study of child health and brain development in the United States: the Adolescent Brain Cognitive Development (ABCD) Study. With an expected 10,000 children participating, beginning at ages 9-10, the ABCD study will incorporate salivary biomarker measures in the monumental study framework. Investigators will be able to correlate data from quantifiable biological levels of DHEA, estradiol and testosterone using saliva samples. These key evaluations will be utilized to better understand biological and environmental influences during a period when significant development occurs. "While smaller-scale studies have begun to identify important relationships between hormones and brain development and behavior, this will be the first large, longitudinal study to inform how both normal developmental increases in these hormones, as well as individual variation in hormone levels, relates to brain and behavioral maturation across the adolescent years," notes Bonnie J. Nagel, Ph.D., Associate Professor of Psychiatry & Behavioral Neuroscience at Oregon Health & Science University and one of the ABCD study's principal investigators.
Overall, the ABCD study represents a 10-year, multi-site, longitudinal investigation to monitor adolescent brain development through the effects of cognitive, social, emotional, and physical development factors. From the ABCD Study website; "The results of the ABCD Study will provide families; school superintendents, principals, and teachers; health professionals; and policymakers with practical information to promote the health, well-being, and success of children." Steve Granger, PhD, Salimetrics CSO, says that "Salimetrics is honored for the opportunity to combine our leading salivary bioscience expertise with this complex research environment, so that the best results are delivered in order to advance our understanding of adolescent development."
By incorporating salivary bioscience into research, investigators continue to contribute to the scientific landscape, elucidating underlying influences that impact our everyday lives. "When researchers require convenient methods to assess key biological systems, Salimetrics is there with the experience and the latest knowledge in salivary bioscience. With the proper tools and techniques, Salimetrics builds on the foundation of scientific credibility, and is committed to providing efficient solutions for the most accurate results," says Granger.
Investigators interested in learning more about salivary bioscience research can connect with the Salimetrics scientific application team on the Salimetrics Website or simply Ask an Expert.
About Salimetrics
Salimetrics' assay kits and CLIA-certified testing services are used to measure salivary analytes related to stress, behavior and development, inflammation, sleep, reproduction, health and immune function. Founded in 1998 by Douglas A. Granger, Ph.D., Salimetrics, LLC support CROs, pharmaceuticals, academic researchers and the immunodiagnostic industry around the world with innovative immunoassay products, non-invasive saliva collection methods, and laboratory testing services.