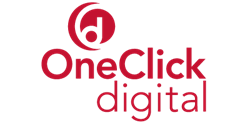 Aberdeen, ID (PRWEB) October 24, 2014
Aberdeen District Library partners with Recorded Books (Prince Frederick, MD) to offer OneClickdigital, an online service that allows patrons to check out eAudio and eBooks, including best-sellers, Recorded Books exclusives, classics, selections for children and young adults, and much more.
Patrons have free access to eAudio and eBooks at home, in the library, or on the go. Many titles are multi-access, so multiple users can check out a given title at the same time, eliminating holds. OneClickdigital is compatible with all popular listening devices, and mobile apps are available for the iPhone®, Android™, and Kindle Fire. OneClickdigital features an easy-to-use interface with streamlined navigation, fast downloads, and automatic software updates. Free technical support for patrons is available at 1-877-77AUDIO.
Details on how to access OneClickdigital may be found at http://lcei.oneclickdigital.com/Home/Featured, or see a library staff member at Aberdeen District Library.
About Recorded Books
Recorded Books is the largest independent publisher of unabridged audiobooks and provider of digital content to the library, school, and retail markets. The company owns an exclusive catalog of over 13,500 audiobook titles narrated by professional, award-winning actors. Recorded Books provides digital audiobooks and eBooks to libraries through its proprietary OneClickdigital platform, as well as electronic resources, including digital magazines and films, through its proprietary RBdigital Gateway platform. The Company was founded in 1979 and is headquartered in Prince Frederick, MD. For more information, visit http://www.recordedbooks.com.