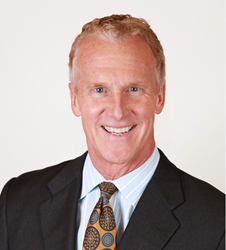 In today's competitive marketplace, we think firms need to set their sights higher to ensure they're building lasting organizations."
Albert Lea, MN (PRWEB) October 30, 2015
Last night in New York, NY Fidelity Clearing & Custody, the division of Fidelity that provides clearing and custody to registered investment advisors (RIAs), retirement recordkeepers, broker-dealer firms, banks and insurance companies, announced the winners of the inaugural Be Greater® Awards. Alliance Benefit Group Financial Services, Corp. (ABGFS) was recognized as a winning practice for rising to the next level and evolving as a successful business.
"In today's competitive marketplace, we think firms need to set their sights higher to ensure they're building lasting organizations," said Bob Oros, executive vice president and head of the RIA segment, Fidelity Clearing & Custody. "After we published Be Greater® last year, we saw a terrific response from advisors who said that our message resonated with them. We launched the Be Greater Awards this year to celebrate those firms that are taking their businesses to the next level."
ABGFS is a privately-owned full-service employee benefits consulting firm. The office works closely with its plan sponsor clients to design effective retirement plans and employee education campaigns, using unique decision-support tools to help enhance the retirement readiness of all participants. With over $2.4 billion in assets under advisement, ABGFS has 30 employees who serve more than 400 corporate clients.
"Our mission is to drive sustainable financial outcomes for the American worker," says Brad Arends, chief executive officer of the firm. "That requires new ways of thinking about financial wellness and how to prepare employees for retirement. Our vision and efforts are driven by our company's four core values: passion, collaboration, innovation, and quality."
Winners were chosen by an esteemed panel of industry professionals: Karen Barr, Investment Adviser Association; Joel Bruckenstein, Technology Tools for Today; Mindy Diamond, Diamond Consultants; Beverly Flaxington, The Collaborative; Brian Hamburger, MarketCounsel; and Philip Palaveev, The Ensemble Practice.
"We read some terrific submissions from firms which have introduced unique initiatives to adapt to today's constantly changing industry," said Philip Palaveev, CEO of The Ensemble Practice. "While we were impressed by all the submissions we reviewed, the winners stood out for their focus on innovation in all aspects of their business, from technology to client engagement to strategic planning."
Fidelity will make a donation to the charity of ABGFS' choice in the amount of $15,000. For more information on the Be Greater® Awards, including the inspiring story of how ABGFS and other esteemed winners have built great businesses, visit go.fidelity.com/begreaterawards.
As part of the Be Greater Award® Fidelity will make a $15,000 donation to a charity designated by ABGFS. The firm has selected the Education Foundation of Albert Lea and Marion Medical Mission, each to receive $7,500 from Fidelity. In addition, ABGFS is matching the $7,500 donation to each entity for a total contribution of $15,000 each.
About ABGFS
Alliance Benefit Group Financial Services, Corp. ("ABGFS") is a private family-owned firm with a core focus in employee benefit consulting services including retirement plan services, group insurance programs and wealth management. Headquartered in Albert Lea, MN, ABGFS provides consulting services to nearly 80,000 participants across its three consulting service lines. The firm is part of a national network of independently owned retirement plan consulting, investment advisory, health and welfare consulting and benefits administration firms that operate as licensees of Alliance Benefit Group, LLC. Collectively, Alliance Benefit Group provides administrative services to over 13,000 plans representing more than $51 billion in assets and over 1 million plan participants.
###
Fidelity Investments® is an independent company, unaffiliated with ABGFS. Fidelity Investments® is a service provider to ABGFS. The 2015 Be Greater Awards were open to current clients of Fidelity Investments who met certain eligibility requirements, including but not limited to (1) at least $50 Million in assets under management (2) more than two full-time employees (3) in business for 4 years or more prior to January 1, 2015 (4) completing the program application, and acknowledged and agreed to the terms and conditions set forth in the program rules and regulations. There is no form of legal partnership, agency affiliation, or similar relationship between your financial advisor and Fidelity Investments®, nor is such a relationship created or implied by the information herein. Fidelity Investments® has not been involved with the preparation of the content supplied by ABGFS and does not guarantee, or assume any responsibility for its content. Fidelity Investments is a registered mark of FMR LLC. The content provided herein is general in nature and is for informational purposes only. This information is not individualized and is not intended to serve as the primary or sole basis for your decisions as there may be other factors you should consider.
The third party panelists referenced herein are independent and unaffiliated with Fidelity Investments. The registered trademarks and service marks appearing herein are the property of FMR LLC. Fidelity Clearing and Custody provides clearing, custody, or other brokerage services through National Financial Services LLC or Fidelity Brokerage Services LLC, Members NYSE, SIPC. eReview © 2015 FMR LLC. All rights reserved.