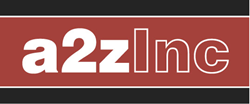 "We're excited to have a2z be a part of the Abila Marketplace," said Céline Felan, Program Manager for Abila.
Columbia, MD (PRWEB) February 24, 2015
a2z, Inc., the leading provider of event management and marketing solutions, today announced it has launched a standardized and productized integration with a2zShow event management system on the Abila Marketplace, which is designed to provide nonprofits and associations with quick and easy access to solutions and services to enhance their existing Abila products. The integration will take the existing Abila netFORUM(TM) database and make that available to the exhibits management solution, a2zShow. When transactions are made in a2zShow, the purchases and payment history will copy back into the Abila database.
"a2z, Inc. has had successful integrations with Abila netFORUM in the past, however the turning point here is that now it is a productized integration," said Angela Carr, Vice President, Professional Services at a2z, Inc. "Standardizing and productizing the process is the jumping point for more robust, economical, & easy to deploy integrations and a deeper partnership between two wonderful organizations."
AMS Integration for a2z, Inc. Event Management System Key Features

When customer changes happen, one system can be the master for capturing these changes and then both systems (Abila netFORUM and a2z) will be up to date.
Exhibitors can utilize rich features of the a2z Event Management System, including online contract, online floor plan, eBooth (to advertise their presence at the show) and exhibitor self –service portal (includes the ability to make online payments).
Exhibit history will copy directly into the Abila netFORUM, including purchases, products and payment history.
"We're excited to have a2z be a part of the Abila Marketplace," said Céline Felan, Program Manager for Abila. "Our partners are such an important part of our success. They offer key products and services that truly help our customers by extending the value of our nonprofit and association solutions."
Abila Marketplace
The Abila Marketplace is a rich, interactive, engaging platform that showcases add-ons, customizations, and services offered by Abila's Partner Ecosystem for its award-winning products and solutions. Customers and prospective customers can quickly and easily navigate the site to find the information they need, including descriptions, demos, pricing, ratings/reviews, and contact information. The Abila Marketplace is a first-of-its-kind designed specifically for nonprofits and associations.
About a2z, Inc.
a2z provides powerful cloud-based event management and marketing tools to help grow an event's brand by accelerating booth sales, helping boost revenue, and enhancing engagement and value for event participants. a2z's web and mobile solutions are used by more than 850 leading trade shows and conferences across the globe every year.
About Abila
Abila is the leading provider of software and services to associations and nonprofit organizations that help them improve decision making, execute with greater precision, increase engagement, and generate more revenue. With Abila solutions, association and nonprofit professionals can use data and personal insight to make better financial and strategic decisions, enhance member and donor engagement and value, operate more efficiently and effectively, and increase revenue to better activate their mission. Abila combines decades of industry insight with technology know-how to serve more than 8,000 customers across North America.
For more information, please visit http://www.abila.com.