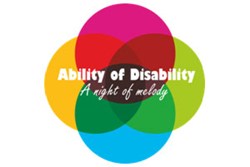 The events are a first, and are predicted to result in significant donations that will go to Sightsavers to support their work helping the visually impaired.
Mumbai (PRWEB) August 06, 2013
HH Sheikha Arwa Al Qassimi (member of the royal family of Sharjah and Ras Al Khaimah) and Sightsavers have come together to benefit the disabled. Together they will organise fundraising events to raise money for the visually disabled, giving hope to millions of visually impaired across the continent.
"Ability of Disability – A Night of Melody" is one such fundraising event planned for Mumbai. The event was well-attended by more than 500 people, and it resulted in significant funds raised for the cause. The event showcased performances by disabled artists as well as by popular national stars.
A representative from the organizing committee confirmed the upcoming event and said, "The musical event is organized by Princess Arwa Al Qassimi and the proceeds will help Sightsavers in its mission to eradicate avoidable blindness and provide equal opportunities for people with visual impairments."
The events are a unique concept, and are predicted to not only raise significant funds for Sightsavers but also raise awareness and support for helping the visually impaired. Sightsavers aims to eradicate visual disability from the country using the latest medical techniques.
"We have been staging fundraisers in many countries mainly the third world, with particular focus on African countries. Our prime objective is to assist those in need and achieve the best possible result for them. Many visual defects are curable if the money is available for treatment. We are excited to enable the blind to see this beautiful world with their own eyes," said a participant from the event.
In these times where aggression and hatred are everywhere, this move comes as a gesture of peace and humanity from Her Highness and Sightsavers, proving that it only takes the passion and dedication of one person to achieve significant gains for those in need of help and support.