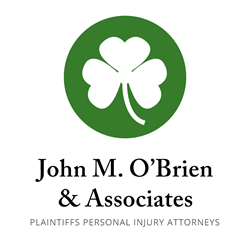 A primary goal of the Foundation of the American Board of Trial Advocates is educating lawyers in the art of trial advocacy. - O'Brien
Sacramento, CA (PRWEB) November 28, 2014
Friday, November 21st at the Lecture Hall of the University of the Pacific McGeorge School of Law, personal injury attorney John M. O'Brien will be speaking about demonstrative evidence in trials. The event starts at 8:30am and ends at 5pm.
The main topic for the event, about which attorney O'Brien and his fellow lawyers will speak is: Masters in Demonstrative Evidence - "The Art of Persuasion".
"A primary goal of the Foundation of the American Board of Trial Advocates is educating lawyers in the art of trial advocacy. Trial advocacy is a branch of knowledge concerned with making attorneys and other advocates more effective in trial proceedings." – says attorney O'Brien.
"It is taught as an essential trade skill for litigators in law schools and in continuing legal education programs. The Masters series are blue-ribbon educational programs conducted nationwide by ABOTA members under the direction of the Foundation." – He added.
According to ABOTA, attendees will primarily learn about the effective ways of using demonstrative evidence in direct and cross examinations. Furthermore they will learn combining multi-media exhibits into fruitful presentations and also using technology to take visual persuasion to a significantly higher level.
Presiding judge will be the Honorable Barbara Kronlund from San Joaquin County Superior Court Stockton, California and program coordinator Jesse M. Rivera from Rivera & Associates, Sacramento, California. To see the detailed program of the event please click here.
Online registration to the event is possible on ABOTA's website.
About John M. O'Brien & Associates
John M. O'Brien & Associates is a plaintiff personal injury law firm based in Elk Grove, CA. Serving clients in Sacramento area principal attorney John M. O'Brien and associate attorney Grant Zehnder are committed to help those who have been involved in personal injury accidents including auto vehicle crashes, boating or other marine accidents, defective product injuries, nursing home abuse and discrimination. If you need their assistance please call 800.722.4176.
# # #