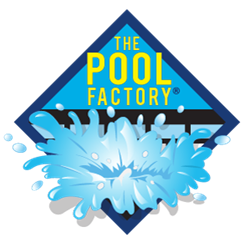 The Pool Factory staff takes great pride in offering the best possible customer service. Not only for the initial above ground pool purchase, but also for installation, chemical treatment, opening/closing customer service questions that follow a purchase.
Brooklyn, NY (PRWEB) May 29, 2014
The Pool Factory's above ground pool reviews hit a record high! And once again, The Pool Factory could not be more thankful to it's customers and fans! As many savvy online shoppers know, reviews are essential to running a successful business. And more importantly, reviews are essential to the customer's peace of mind! The Pool Factory is happy to be there for all of our happy customers.
The Pool Factory recently achieved a Milestone Award with the well-known and highly trusted third-party ranking service, Shopper Approved. With more than 1000+ 5-star above ground pool reviews, we will continue to provide the same level of service until we earn tens of thousands of 5-star reviews from our customers. Our ratings through Shopper Approved allow customers to research The Pool Factory's strengths and hear first-hand from current customers about the top tier customer service and support provided. If customers decide to purchase an above ground pool or pool supplies from The Pool Factory we greatly appreciate positive feedback as well! We're happy to help you during the process and we hope all our customers walk away pleased.
Shopper Approved has an excellent model that helps a business to collect reasonably accurate information. This information allows for a clear evaluation of how a business can improve its performance as well as recognize its accomplishments. Being reviewed by actual customers makes a real difference in the quality of a business evaluation. Hundreds of customers have claimed ThePoolFactory.com has excellent prices and great customer service and that's why our customers continue to come to The Pool Factory for assistance and leave The Pool Factory such amazing above ground pool reviews.
As families begin to enter another season of swimming and backyard fun, The Pool Factory staff has all hands on deck and is gearing up to ensure that each and every one of our customers will get the best information available when it comes to above ground pool needs. With all items in stock and knowledgeable staff on hand, customers both new and loyal can rely on the fact that our pool experts with a combined 50+ years in the industry are available 7 days a week. Please come into the store which is located in Brooklyn, New York, call one of our many above ground pool experts or visit us online at ThePoolFactory.com, where we can help you via our live chat.
Above Ground Pool Reviews
At The Pool Factory, understanding that a 5-star review is more than just praise for how we have done business just one time is part of our mission. It is also a sign that our satisfied customers care enough to share with others the trust they have in The Pool Factory. The Pool Factory will continue with honest advice and quality products. The Pool Factory also understands that as a 5-star business, it will be held to a 5-star business standard. The staff takes great pride on offering the best possible customer service. Not only for the initial above ground pool purchase, but also for installation questions, chemical treatment questions, opening and closing specifics, and everything else related to a customers above ground pool, semi in-ground pool and saltwater pool. We believe that this philosophy has been, and will continue to be, the major factor in allowing us to serve both local and national communities for over 20 years.
About The Pool Factory
America's Above Ground Pool Experts – is the best place to find everything you need to make owning a swimming pool or spa fun and easy, at the best prices today. With a combined 50+ years of experience The Pool Factory employs a highly trained staff of above ground and semi in-ground pool specialists. The Pool Factory can provide unique solutions for all pool supplies and swimming pool needs.