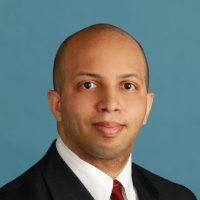 The challenges facing middle market companies continue to multiply. Abraxas Group can indentify and fix those problems.
Chicago, IL (PRWEB) March 31, 2016
Abraxas Group, LLC was founded based on the proposition that changing the status quo of a faltering organization is best suited to an individual with deep expertise in change management, not a large team.
The firm's expertise is in change management, profitability enhancement and performance, bankruptcy and restructuring, turnaround of under-performing companies, and providing expertise with the lending and merger and acquisition markets.
While Abraxas Group takes an industry agnostic approach to serving its clients, it has deep experience in the automotive, consumer product, energy, healthcare, leisure, industrial, food and restaurant, and retail industries, and helping non-profit organizations.
David Johnson, founder and managing partner of Abraxas Group, has over 15 years as a change agent. He has served as an advisor, board member, interim manager, investor and operator at organizations ranging in size from pre-revenue startups to Fortune 500 organizations. He received his MBA from the University of Chicago.
Johnson stated, "The challenges facing Middle Market companies continue to multiply, and increasingly those companies need experienced change agents with a track record of driving value, not armies of consultants focused on diagnosing the problem. Abraxas Group is firmly on the side of the change agents: we identify and fix the problem."
In addition to being an accomplished change agent, Johnson has a deep commitment to thought leadership. Various outlets have published over 25 journal articles and is a regular speaker on the topics of change management, performance improvement, turnaround and restructuring. Johnson has been interviewed on both TV and radio.
Key accomplishments include:

Interim Manager / Financial Advisor in over $5 Billion of Distressed Middle Market transactions
Interim CFO in a successful turnaround that resulted in a > $50 million increase in enterprise value
As Chief Restructuring Officer, he drove improvement initiatives resulting in a $1 million increase in proforma operating income
Spearheaded customer segmentation and cost allocation analysis that resulted in an actionable plan to increase EBITDA by over 50%.