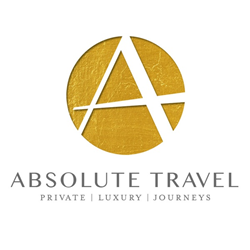 Absolute Travel provides a great vehicle to connect with the world and create sustainability. This year, Absolute Travel's NYC Marathon team is living that connection by investing in MWCT in an extraordinary way... -Edward Norton
New York, New York (PRWEB) October 23, 2014
Travel + Leisure's World's Best Tour Operator2013, Absolute Travel, recognizes the role travel plays in conservation during a conservation conversation alongside actor and activist Edward Norton and Maasai Warrior and Champion of the Earth recipient Samson Parashina on October 30 at New York's Strand Rare Book Room. Profits to go to Absolute Awareness partner the Maasai Wilderness Conservation Trust to support the Women Community Ranger Program, demonstrating Absolute's ongoing commitment to conservation, sustainability, and responsible tourism, which has become a cornerstone of the luxury travel company. In recognition of their sustainability efforts, in 2014 Absolute Travel was invited to become a member of the Clinton Global Initiative to work on a commitment creating a Responsible Tourism Guide, setting a model for the travel industry; and MWCT's luxury lodge, Campi ya Kanzi, was awarded Travel + Leisure's Global Vision Award.
Conservation Conversation October 30:
The October 30th Conversation on Conservation will address the role of responsible tourism in conservation initiatives. Panelists will include award-winning actor and UN Ambassador for Biodiversity Edward Norton; Samson Parashina, MWCT's President, Chairman of the Board & Champion of the Earth recipient; Katie Losey, Absolute Travel's Director of Marketing and Founder of Absolute Awareness; and moderator Fred Guterl, Executive Editor of the Scientific American. Tickets to the intimate evening are $100, and profits go towards the experiential travel company's $40,000 fundraising initiative, culminating in eight Absolute Travel staffers running the New York City Marathon on November 2nd.
On the collaboration between Absolute Travel and MWCT, Norton says, "Absolute Travel provides a great vehicle to connect with the world and create sustainability. This year, Absolute Travel's NYC Marathon team is living that connection by investing in MWCT in an extraordinary way. They are raising $40,000 that will provide scholarships for Maasai women to become Community Rangers. These women rangers are pioneers in their community that will go on to protect the iconic wilderness and wildlife of East Africa for generations to come."
The proceeds from the panel and the marathon will fund the MWCT Women Community Ranger Program and assist with anti-poaching efforts.
MWCT Women Community Ranger Program:
The MWCT Community Ranger Program creates salaries, scholarships, and purchases equipment for women rangers so that they may transform their community through the opportunity to gain equality and achieve economic independence while protecting the land and animals that need it most.
As a Community Ranger with MWCT, Dorcus James, 24, will directly benefit from the funds. James sees her work as an MWCT Community Ranger as a rare opportunity for her to gain economic independence, protect the region's wildlife against poachers, and to give back to her family. "In our community women are not valued and the job that I have here at MWCT empowers me to be more independent and provide for my family," says James. She continues, "My parents have invested in me by selling cows for me to go to school and I would like to give something back to them. I am also very proud to be a role model for my younger siblings and the women of my community." By working as an MWCT Community Ranger, she has also discovered the vital role the wildlife and wilderness plays in the everyday experience and wellbeing of her community. She adds, "I like to work as a ranger as I have learned much about wildlife and I can see how wildlife benefits my community."
About Absolute Travel:
Absolute Travel is an award-winning company of trusted, passionate travel specialists who create private journeys to inspiring destinations. In 2013 Travel + Leisure readers and travelers named Absolute Travel the #1 World's Best Tour Operator, earning the high-end travel company the ultimate accolade. Their expertise, knowledge, and personal relationships allow them to design once-in-a-lifetime journeys filled with insider-experiences, unsurpassed service, and on-the-ground spontaneity. In addition to creating life-changing trips, Absolute Travel is committed to nurturing the places they love alongside their partners in Absolute Awareness.
Maasai Wilderness Conservation Trust:
The Maasai Wilderness Conservation Trust works to protect the legendary ecosystems and astounding biodiversity of East Africa through conservation that directly benefits local Maasai communities. MWCT funds and operates programs that promote sustainable economic benefits from conserving this ecosystem. Lease payments for conservancy zones, carbon credits, payments for watershed protection, sustainable ecotourism, wildlife monitoring and security, conservation and tourism employment—these are just some of the ways MWCT is creating a cutting edge model of successful community-based conservation.
Contact: Absolute Travel, Katie Losey, 212-627-1950, absolutetravel.com