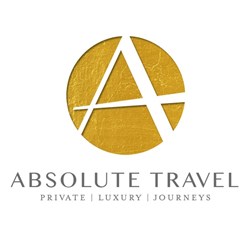 After collaborating with our experts, our clients find that their vacation has evolved into a once-in-a-lifetime journey. Our connections, knowledge, passion, and the peace of mind we provide our clients are really unGoogleable.
New York, New York (PRWEB) December 03, 2013
Their Luxury Travel Specialists Do The Work
Exploring uncountable travel websites, reading conflicting reviews, and doing hours and hours of research are all exhausting—particularly when you do a ton of work and it's all for naught. That's where Absolute Travel comes in. They are discerning, they are opinionated, and they welcome the opportunity to share their knowledge with their clients. Not only does their firsthand feedback enrich a traveler's journey, but it also provides invaluable peace of mind so they can relax before, during, and after their trip. Plus, travelers can feel confident that if they encounter any sort of issue, the Absolute Travel team will be there to assist them; they can leave the logistics to the professionals and just focus on having a wonderful trip.
They Vet, Test and Inspect the World's Hotels So Travelers Are Not Misled
The Absolute Travel team gives travelers firsthand hotel recommendations that have been tested—one lodge, one hotel, one resort, one tent at a time. They can have you sleeping in a room on the top floor of Dubai's most luxurious hotel or in Mongolia's most remote ger. They are creative, honest and objective. They do not trust just magazines or press releases when designing a trip—they rely on their own in-house knowledge. Even sites like TripAdvisor, which they're created to provide trusted reviews, can't be depended on; fake customer reviews and altered pictures have resulted in many disappointing luxury vacations.They do not have contracts that motivate them to fill beds in particular properties, but rather they make careful hotel selections to ensure the best hotel experience possible for their travelers.
Plus, their knowledge of the world's best hotels, from charming city hideaways to over-the-top luxury skyscrapers means they can further customize their clients' experience and help guide them so they are vacationing in a hotel that merits a stay. Every night on their clients' trip is carefully considered. They don't only know the properties, but they are friends with the general managers and can tell you where to go with the kids (and where not to), the most delectable breakfasts, the most superb service, and of course they know the best room in the house. Their expertise ensures they reviewed their clients' options and gave them the behind-the-scenes breakdown so you're confident that you are where you should be. You can't Google that.
Travel Like a Local: Hit the Highlights & Experience What Makes A Place Unique
Visit any city with a guidebook versus exploring with a trusted friend, and you will go on two completely separate trips. The Absolute Travel team is always happy to hit destination highlights, but what they're really interested in are the deeper layers of a place that are so often overlooked on the tourist circuit. They unearth what makes a place unique: they don't only take you to Hong Kong's Michelin-starred restaurants, but they stroll through the bustling mom-and-pop noodle stalls; they'll lead you to the Big 5 in South Africa, but they also want to introduce you to the too often overlooked and just as mesmerizing residents (even dung beetles have a captivating story!); they will take you trekking to meet Uganda's wild mountain gorillas up close, but they want to introduce you to reformed poachers turned wildlife protectors to give you another perspective; they don't just show you India's decorated palaces, but they will introduce you to the locals who know their hidden passageways and the secrets that bring them to life. You can't Google that.
Collaborate with an Expert
Absolute Travel's team of luxury travel specialists are not just booking off the shelf vacations; they take a considerable amount of time with every single client to work together on creating their ideal journey. It's a collaboration. Travelers throw out their ideas, and their luxury travel specialists guide them until their trip is exactly what they want. They're speaking from personal experiences, and stand behind their opinions, which are honest, authentic, and original. Think of luxury travel specialists as trusted friends you can ask, "Is the simple thatched roof beach hut as charming as it looks, or should they splurge on the luxurious over-the-top beach villa? This is our first exotic family vacation—can I speak to someone who has done this so I know what they're getting into?" They're passionate people who care about creating inspiring trips that make a mark on their travelers' lives. You can't Google that.
It's All Who You Know
In 2014 they are celebrating twenty-five years of designing private luxury journeys to the world's most remote corners. They've been around for a long time, and they've made a lot of friends along the way. Their extensive global network of insiders and experts allows them to create truly special experiences that oftentimes become the most memorable part of their clients' trips. Want to practice your sun salutation in India with a legendary yogi? Soar above the great migration on a private helicopter safari? How about share stories over tea with a famous poet in Iran, or have an island in Southeast Asia all to yourself? They can make it happen. They have the knowledge, relationships, and expertise to create one-of-a-kind journeys and experiences that travelers cherish for a lifetime. You can't Google that.
Absolute Travel's Passion is Contagious
There is no textbook, no film, and no lecture that offers the type of understanding that traveling the world can give you. And there is no website that can capture Absolute Travels passion. It defines them. Their desire to get out there, remove themselves from their comfort zones, and take life by the horns makes them who they are, and it's contagious. Sharing that genuine enthusiasm and those pivotal moments in their lives with other passionate travelers is what they're all about. Absolute Travel's marketing manager, Katie Losey Battle, says, "After collaborating with our experts, our clients find that their vacation has evolved into a once-in-a-lifetime journey. Our connections, knowledge, passion, and the peace of mind we provide our clients are really unGoogleable." Their hunger for unearthing what's out there and rubbing off on each other is something that does not occur with a click. They have gained a compassion and interest in people far from home, and learned a side of themselves they did not even know existed; they believe their biggest gift is sharing those stories and that passion with others. You can't Google that.
About Absolute Travel:
Absolute Travel is an award-winning luxury travel company that creates private luxury journeys in Asia, Africa, South Pacific, Latin America, Middle East and India & the Himalayas. Absolute Travel's team of luxury travel specialists' in-depth knowledge, insider access, unsurpassed service, on-the-ground spontaneity, and passion for sharing the best of what the world has to offer result in once-in-a-lifetime journeys that have inspired travelers for decades.
CONTACT: Absolute Travel, 212-627-1950, absolutetravel.com