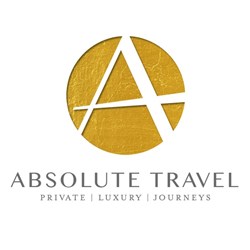 New York, New York (PRWEB) December 02, 2013
A Very Personal Geography: A Hand Painted Map Of Your Journey | Whereas most people pack their Nikon to ensure exceptional moments are not fleeting, artist Connie Brown is taking keepsakes up a notch. A self-taught cartographer, Connie will hand paint your personal history and, quite literally, map out your life. Commissioned maps range from a gentleman's cycling adventures through France to charting a client's catalog of top vineyards and retracing one family's route to adopt their baby in China. This intersection of art, geography and the individual is a beautiful one. Connie brings maps to life at Redstone Studios through personal touches that reflect her clients' lives and travels including personalized charts and diagrams, ornate borders, cartouches, and biographical insets that truly make the piece one-of-a-kind.
High West Whiskey | Here's a bourbon worth sipping. It's bold, spicy, and perfect for a holiday cocktail. Plus, feel good knowing that there's more behind it than just an excellent bottle of bourbon. High West Distillery is passionate about their whiskey, but also about the American West's culture, heritage, and natural beauty, so much so that they are committed to raising awareness for one of the most fantastic projects of our time: Montana's American Prairie Reserve. Through Absolute Travel's new Getaways program, they are working with the American Prairie Reserve to introduce travelers to the revival of the American West through their high-end property called Kestrel Camp. A stay in one of their exclusive yurts (think Montana's answer to a luxury American safari) provides guests the chance experience life in the wild west as it once was. Until your visit with Absolute Travel to American Prairie Reserve and the Kestrel Camp, they recommend honoring the revival of the American West with some High West Whiskey.
Bold and Colorful Pillows Inspired by Jordanian Women's Dress Designs | Ayadeena's bright and bold cotton pillows from Ayadeena, whose designs are inspired by the women of Jordan's traditional dress, are truly beautiful. Each piece is named after their makers. Ayadeena employs, empowers, and educates Jordanian women through the simple and absolutely stunning craft of embroidery. All of their meticulously crafted work is a laborious work of hope for a better future. The products are the empowering tools that help the women transform their lives with dignity; they provide them with the opportunity to free themselves from economic isolation. Ayadeena is the Arabic word for "our hands," and is now a tribute to the women who create the beautiful products.
Hands Down The Cutest Gift On The List (and It's $50) | For less than dinner and a drink, foster a baby orphaned elephant or rhino through the widely-respected David Sheldrick Wildlife Trust (also one of Absolute Travel's partners in their philanthropic arm, Absolute Awareness. Young elephants can't survive on their own, and need around-the-clock emotional support and feedings from their stand-in mothers or "Elephant Keepers." These Keepers provide more than milk–love is a critical ingredient to their survival. This year, with poaching tragically on the rise, there are more orphans than ever before, and this is an easy way to help. If you choose to become a foster parent to an orphaned elephant or rhino, you'll get a certificate with a profile and gorgeous watercolor of the animal, as well as an interactive map indicating where the orphan was found. You'll also get a monthly summary of the animal's progress and a link to the Keeper's diary, where you can see updated photos and news about what your baby has been up to. If you're planning to visit Kenya, Absolute Travel is more than happy to arrange a private visit with their friends at The David Sheldrick Wildlife Trust so you can meet your little elephant (or rhino) in person. It's an unforgettable experience to add to your trip, and provides a powerful glimpse into the emotional capacity of these unbelievable creatures, their ability to forgive and their fight for survival.
Stocking Stuffer: They are also excited about Dame Daphne Sheldrick's long-awaited autobiography: Love, Life, and Elephants — An African Love Story. The first person to successfully raise newborn elephants, Dame Daphne Sheldrick has saved countless African animals from certain death. From her tireless campaign to preserve Kenya's wildlife to the astonishing creatures she befriended along the way, her memoir is alive with compassion and humor, providing rare insight into the life of one of the world's most fascinating women.
Liquid Gold: The Purest of Beauty Rituals | At this point, you've probably heard of argan oil, or "liquid gold" as The New York Times referred to it. This light, non-greasy nourishing oil is hands down the best argan oil we've ever come across and is getting a lot of buzz, rightfully so. Although it's been a beauty staple in Morocco for centuries, protecting women from the harsh sun, in the past decade it has gained a (cult) global following. Pure enough to eat, cosmetic argan oil protects against pollutants, nourishes with omega acids and Vitamin E, and is a dry oil—so it's quick absorbing and combats everything from wrinkles to frizz. It's packed with antioxidants and fatty acids to help restore elasticity, reduce wrinkles/ fine lines, and even treat troublesome skin issues like acne and eczema. This cure-all is fair trade, organic, cold pressed and raw. It's sustainably produced by women's cooperatives in Morocco using ancient harvesting techniques (they pick the fruit from argan trees near seaside town of Essaouira, crack the shells, then grind the nuts into a paste). The oil is then extracted by hand. (Note: Absolute Travel staff has tried it themselves. Let them know if you would like to include a behind-the-scenes visit on your next visit to Morocco.) Not only do they love Kahina because they do not pack their argan products with fillers (most do), but they recognize the female artisans behind the brand, typified by their signatures on each bottle. Most of these women cannot read nor write, so they use illustrative symbols to mark their identity. The founder of Kahina actually collected the marks and signatures of several of the women who extract the argan oil for her products. As they wrote their names—some for the first time—they were empowered.
Maiyet: Pioneering A New Luxury By Celebrating the Rare And Unexpected | Co-founders Kristy Caylor and Paul van Zyl have created a line of thoughtful fashion you haven't seen before. If you explore their website or check out their SoHo showroom, you'll find sophisticated and modern clothing, jewelry and bags that are not only beautiful, but that also have a meaningful connection to the artisans that made them. These items are stunning–not because they have a luxury label, but because of the essence of simply what they are. Maiyet's renowned design team partners with artisans in many of Absolute Travel's favorite destinations including Bolivia, Colombia, Peru, India, Indonesia, Italy, Kenya and South Africa to create a product that is unique and luxurious, while supporting the next generation of global craftsman. The local culture, skills, and spirit of the people they work with come through in the clothing, while maintaining a clean, sophisticated and beautiful aesthetic. This is a brand you may not have heard of yet, but you need to know.
Black Gold: Common Spices from Uncommon Places | Plain and simple, these are the best peppercorns you'll ever have. Absolute Travel got this gift idea from a former client who went on an Absolute Travel journey that spiced up his life, quite literally. His story in a nutshell: An old friend of his from India started telling him about some incredible Tellicherry peppercorns growing near his home in Kerala. He explains, "I didn't know a Tellicherry peppercorn from a telephone pole. I thought pepper was pepper, so I was reluctant to get involved." His friend insisted on sending him a sample of his special peppercorns, and the next thing he knew, he was on a plane to India to see the peppercorn jungles. Suddenly, he was in the spice business. The Reluctant Trade Experiment's products are USDA organic and Fairtrade (you'll avoid the pesticides and chemicals and keep the nutrients). Transform a meal for the food lover in your life.
basik 855 | basik 855 makes beautiful pieces for people who appreciate the detail and care that goes into handcrafted items. (Check out basik 855′s line of scarves, pillows, luggage, yoga bags here.)The art of ikat weaving stopped during the Khmer Rouge, but it's back, and they are working hard to revive it. Their approach utilizes the talents that have been passed from generation to generation of weavers while also imparting their patterns with a modern, global aesthetic. Absolute Travel has been fans of basik 855 since 2010 when they were still in their infancy, and invited them to be a partner in our philanthropic arm, Absolute Awareness. They loved the idea of connecting Khmer artisans to the global community, while also working towards a project that made them even more proud of their country and its roots.
The Culture-ist's Collection | Absolute Travel's friends at the online magazine The Culture-ist truly care about the world around them and that shows through The Culture Collection, their new online shop is a collection of carefully selected businesses that were chosen because they passionately care about giving back in a world that so desperately needs it. All of the products you'll find on The Culture Collection either support artisans trying to grow a sustainable business or promote businesses that are already putting good back into the world. From mineral-rich pink Himalayan bath salts to playful scarves and fair-trade chocolate, they have something for everyone on your list.
Quirky & Colorful Gifts With A Story | This year they're excited about Indego Africa, a non-profit that gives Rwandan women the opportunity to sell their gorgeous goods to the world. Every cent of the proceeds goes back to the artisans, empowering them one sale at a time. Before partnering with Indego Africa, these woman made less than $1 a day. This smart social enterprise creates strategic partnerships in order for artisan communities to thrive, and celebrate craftsmanship as a powerful way to promote prosperity, independence and happiness in one of Africa's tiniest nations. All Indego products come with a hangtag signed by the artisan who made it, further connecting the consumer to the cause. Their site ranges from beautiful yoga bags, and stunning traditionally printed textile napkins to the Cokabu wooden fruit bowl, below (also featured in Vogue!). The artisans that work with Indego Africa are given privileges such as health services, human rights and an education. This is a life-changer, particularly for Rwandan women, many of whom are victims of the genocide in 1994 and suffer from HIV/AIDS. In addition to gorgeous bowls and textiles, we were also excited about other pieces,like the Brass Kigali Bracelet, below. Each one is woven by hand.
Repurposed Plastic Bags & Mosquito Nets | Smateria sources their material from one of the most available material in all of Southeast Asia. (Hint: there are a lot of mosquito nets in Cambodia!) That's where co-founders Jennifer Morellato and Elisa Lion come in. In the past, when mosquito nets and plastic bags were no longer useful, they were tossed aside, polluting the streets and creating environmental issues (plastic bags look very tasty to endangered turtles and other animals). Jennifer and Elisa have breathed new life into old mosquito nets—truly taking this mess and transforming them into funky, functional and fashion-forward accessories. They simply clean up the nets and repurpose them into something useful—while also cleaning up Cambodia. Brilliant! This is good news for the locals people, the wildlife, and for us. So, Smateria's trademark textiles are created from mosquito netting, which they turn into handbags, toiletry bags, iPad covers, and even eyeglass covers. They are also repurposing plastic bags, where they weave them together in order to make resilient, and quite chic, reusable totes. This recycled/ethical line of junk-turned-treasure is on the top of our wish list this year. We'd like the iPad case, toiletry bag, and the luggage please.
Absolute Travel is an award-winning luxury travel company that creates private luxury journeys in Asia, Africa, Latin America, the Middle East, and the South Pacific.Absolute Travel's team of luxury travel specialists' in-depth knowledge, insider access, unsurpassed service, on-the-ground spontaneity, and passion for sharing the best of what the world has to offer result in once-in-a-lifetime journeys that have inspired travelers for decades.
CONTACT: Absolute Travel, Katie Losey Battle, 212-627-1950, absolutetravel.com