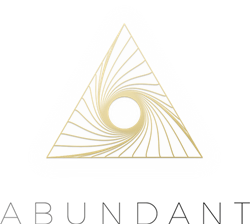 "Our goal is to have attendees discover the pathway for continuous fulfillment in their business and personal lives," - Dr. Michael Brabant, Co-Owner of Abundant
SAN FRANCISCO (PRWEB) October 09, 2019
Abundant, transformational leadership best known for providing immersive training, community, and sales coaching, announced the launch of The Abundant Leadership Experience. With only 25 seats remaining, this exclusive 3-day immersive program will train internal focus to drive external success.
Abundant, which trains top sales performers, leaders and executives from companies like Salesforce, Square, Microsoft, Compass, Paycom and Keller Williams Realty, among others, promises improvement in three core areas: Sales Performance, Mindfulness/Alignment, and Leadership Development.
Driving sales performance through the development of an operational framework to consistently perform like an expert in your field, accelerate promotions to leadership positions and co-create a sales culture that consistently over delivers. Through a combination of immersive experiences, community, personal coaching, sales and leadership training, Abundant enables you to transform the potential of your business.
Internal growth is part of mindfulness. Being able to take responsibility for the impact of your communication, building your emotional intelligence, and practicing relational awareness are required skill sets for leaders today, and will only become more valuable in the future. Mindfulness and alignment help us create the inner and outer environment that holds us in integrity with our vision, mission and what's best for the people we care about most.
The purpose of Abundant Leadership is not just to get the result, but to develop other Abundant Leaders. Building an abundance mindset and creating a culture of leadership development allows you and your organization to be at your best, regardless of what opportunities or challenges come your way. Developing a personal network and company culture that value connection, authenticity, possibility, and co-creation will always ensure that you are held to your highest standard so you can perform at your best. No matter what position you hold.
The Abundant Leadership Experience provides us a platform to co-create an experience for top performers who want to transform their potential for success and fulfillment that aligns with their ideal career path.
"Our goal is to have attendees discover the pathway for continuous fulfillment in their business and personal lives," said Dr. Michael Brabant, Co-Owner of Abundant.
To apply for one of the remaining 25 seats at The Abundant Leadership Experience, please visit: http://bit.ly/AbundantLeadershipExperience
About Abundant
Abundant is a leadership community that provides immersive, transformational leadership training to help Sales Professionals, Leaders and Executives get the most out of their leadership and transform the way they do business. We provide immersive training, community, skill set development, and coaching to increase internal focus and mindfulness that drives external transformation, helping individuals and businesses reach powerful, continuous growth and development. By aligning your business goals with your individual and collective gifts, you can embody the characteristics of your future leader and co-create a culture that believes anything is possible. We help pioneers embrace their leadership identity, develop an aligned, vision, and a strategic and executable plan for their growth and impact.
For more information about Abundant, visit: https://www.abundant.is/.