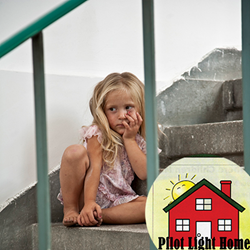 The Pilot Light Home makes a real difference for young people in need, and this charity drive will help ensure they are able to continue their mission of helping our children in the future
Cullman, AL (PRWEB) April 08, 2016
Colvard Insurance Group, an Alabama-based insurance firm with offices that serve Cullman, Haleyville, and communities in the Birmingham region, is announcing a new charity drive that will benefit the Pilot Light Home, a shelter for neglected and abused children.
The Pilot Light Home has been operating since 1982, and has consistently provided a safe haven for abused and neglected children from all across northern Alabama. The shelter is open round the clock seven days a week, and offers children guidance, food, clothing, and love. Trained house parents ensure a safe and nurturing environment for children of all backgrounds.
"The Pilot Light Home makes a real difference for young people in need, and this charity drive will help ensure they are able to continue their mission of helping our children in the future," says Clay Colvard, founder and director of Colvard Insurance Group.
Joined by his professional staff, Colvard is working to publicize the charity event by creating an online social media presence and sending out an email bulletin to local community and business leaders. As well, the Pilot Light Home charity event will be featured in an upcoming edition of "Our Hometown," a local online magazine published by the Colvard Group: http://www.colvardinsurance.com/Our-Hometown-Magazine_39.
In addition to working with the Pilot Light Home during the current charity drive, Colvard Insurance Group is on a mission to assist at least one new Alabama charity every 60 days as part of a permanent community involvement program.
Those who want to join Colvard Insurance Group during the Pilot Light Home charity drive are invited to visit the firm's website and make a donation to the cause here: http://www.colvardinsurance.com/Keeping-The-Light-Bright-For-Our-Children's-Home_13_community_cause. Those who wish to know more about other Alabama charities and non-profits supported by Colvard Insurance can review the company's Community Causes here: http://www.colvardinsurance.com/community-cause.
About Colvard Insurance Group
Clay Colvard has been managing his insurance agency for years, and his deep connection to northern Alabama gives his team a unique ability to provide clear and understandable insurance and financial services and advice to both businesses and families. Colvard Insurance is here to help you protect the things that are important – your family, home, car, boat and more. Clay and his team can also healp you build a plan to reach your financial goals. To speak with a helpful and knowledgeable expert from the Colvard Insurance Group, please visit http://www.colvardinsurance.com/ or call 256-739-5555.