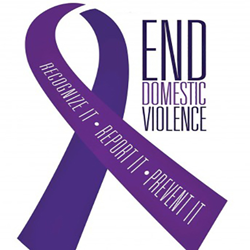 One in four women will face abuse in her lifetime, and we support the efforts of the Purple Purse organization to free victims from physically and financially abusive relationships so they can retake control of their lives
Dallas, TX (PRWEB) August 15, 2016
The Golseth Agency, a Texas full service insurance and financial planning firm with offices serving the Dallas and Fort Worth areas, is initiating a charity event aimed at supporting local efforts of a local shelter to fight against domestic abuse and offer support to abuse survivors.
The local shelter seeks to provide abuse victims with a way out of abusive and financially imbalanced relationships. The organization seeks to end the use of financial abuse as an "invisible weapon" that keeps abuse victims trapped in unhealthy situations.
"One in four women will face abuse in her lifetime, and we support the efforts of any organization that focuses on freeing victims from physically and financially abusive relationships so they can retake control of their lives," says Maria Golseth, owner and principal of the Golseth Agency.
Utilizing a dedicated social media presence and an email update system, Golseth and her team are gathering support from families, business owners, and activists throughout the State of Texas. To further publicize the charity drive, the Golseth Agency will be publishing an article discussing the issue in the next edition of the firm's online magazine "Our Hometown": http://www.thegolsethagency.com/Our-Hometown-Magazine_47.
Since 2014, more than a dozen charitable causes and nonprofit organization operating in Texas have received assistance from the Golseth Agency. As part of an ongoing community involvement plan called "Agents of Change," the firm will be supporting a new Texas charity every other month.
Readers that want to take action and join the charity drive to stop domestic abuse are invited by the Golseth Agency to visit this page and make an effort to assist the cause: http://www.thegolsethagency.com/Providing-Financial-Independence-For-Women-Against-Domestic-Abuse_25_community_cause. More information on previous charities and causes supported by the Golseth Agency can be found on the firm's Community Causes listing: http://www.thegolsethagency.com/community-cause.
About The Golseth Agency
The Golseth Agency's mission as a team is to provide the best insurance and financial services in the industry. Their number one job is to protect the current assets clients have worked so hard for, and to help them invest so they can retire with the right amount of money. Golseth's success is measured by customer satisfaction and the value they bring. The capable agents at The Golseth Agency can be easily reached at 817-540-1133 and 972-874-8200.