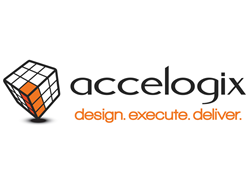 We are excited about the upgrade process, as it will allow us to grow our systems along with our business. We selected JDA and Accelogix because they were willing to come up with an approach that works with our unique needs. - Troy Schenk, Dot Foods
Cary, NC (PRWEB) February 14, 2017
Accelogix, a leading IT services provider for Supply Chain Execution Systems, and Dot Foods, the nation's first and largest food industry redistributor, have successfully implemented JDA Warehouse Management 9.1 in three North American facilities.
Accelogix worked closely with Dot Foods to upgrade its highly customized 2009.2 version of JDA Warehouse Management, utilizing an efficient approach that optimized gap analysis through documented regression testing of JDA Warehouse Management 9.1's expanded feature set. The sites went live in early January at Dot Foods' Chicago, Illinois, Toronto, and Calgary facilities, finishing a month ahead of schedule and under budget, which speaks in part to the user experience and ease-of-use enhancements in the latest release from JDA. Subsequent implementations are scheduled for more than 10 additional sites nationwide.
"We are excited about the upgrade process, as it will allow us to grow our systems along with our business," said Dot Foods Warehouse Systems Manager Troy Schenk. "We selected JDA and Accelogix because they were willing to come up with an approach that works with our unique needs. The working relationship has been a positive one, and we continue to be excited about the project."
"We are so excited to announce that the first three Dot Foods facilities are now live on JDA Warehouse Management 9.1," said Accelogix Vice President of Consulting Services, Ryan Kirklewski. "The unique approach that we took to meet our aggressive timelines was made possible due to the commitment, dedication, and hard work of the Dot Foods and Accelogix project teams and the support we received from JDA as we went through the upgrade process. We are extremely proud of this project and look forward to continuing our partnership with Dot Foods as we complete the rollout of JDA Warehouse Management 9.1 to the rest of their distribution network."
"We're seeing the fastest deployment cycle on a new release in WMS history due in large part to the latest release's usability enhancements which speeds time-to-value and accelerated deployment times," says Greg O' Sullivan, group vice president, global partner alliances & channels for JDA Software. "We are pleased to see Dot Foods already realizing benefits quickly from their deployment, with the superior guidance from Accelogix, a collaborative partner and asset within our partner program."
ABOUT DOT FOODS
Dot Foods Inc. carries 112,000 products from 830 food industry manufacturers making it the largest food industry redistributor in the United States. Through Dot Transportation Inc., a wholly owned subsidiary of Dot Foods, the company distributes foodservice, convenience, retail and vending products to distributors in all 50 states and more than 25 countries. Dot Foods operates ten U. S. distribution centers, which are located in Modesto, California; Vidalia, Georgia; Burley, Idaho; Mt. Sterling, Illinois; Cambridge City, Indiana; Williamsport, Maryland; Liverpool, New York; Ardmore, Oklahoma; Dyersburg, Tennessee; and University Park, Illinois. For information, visit http://www.DotFoods.com.
ABOUT JDA
JDA Software is the leading provider of seamless supply chain planning and execution solutions for retailers, manufacturers, logistics providers and wholesale distributors. Our unmatched solution portfolio enables our clients to reduce costs, increase profitability and improve visibility so they can deliver on customer promises every time. More than 4,000 global customers run JDA, including 73 of the top 100 retailers, 71 of the top 100 consumer goods companies, and 13 of the top 16 3PLs. With JDA, you can plan to deliver. http://www.jda.com
ABOUT ACCELOGIX
Accelogix is a JDA value-added reseller and leading provider of consulting, implementation, development, and Cloud services for Supply Chain Execution Systems. Founded and managed by supply chain efficiency and logistics management software experts with decades of combined experience, Accelogix provides full lifecycle implementation and systems integration services for manufacturing, distribution, and transportation across every major industry vertical. http://www.accelogix.com
Contact:
Accelogix
Paul Patin, VP
919.762.6818    
paul.patin(at)accelogix(dot)com   
JDA Software
Jolene Peixoto, Director, corporate communications
978-475-0524
jolene.peixoto(at)jda(dot)com