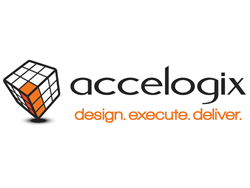 Making the Inc 5000 list for a second consecutive year reinforces our strategy of delivering value to our clients as a premier provider of end-to-end supply chain solutions. - Seth Patin
Cary, NC (PRWEB) September 01, 2017
For the second consecutive year, Accelogix, a leading consulting services provider for Supply Chain Execution Systems, has been recognized as one of the fastest growing private companies in the U.S. after experiencing three-year revenue growth of over 192%.
"Making the Inc 5000 list for a second consecutive year reinforces our strategy of delivering value to our clients as a premier provider of end-to-end supply chain solutions," said Accelogix CEO Seth Patin. "Our progress over the last three years has positioned us well to continue growing through top industry talent acquisition and investment in partnerships with best-in-class software vendors. I am incredibly proud of the work our team has done to build Accelogix into a customer-centric logistics leader."
The 2017 Inc. 5000 honorees have set the bar higher than ever before. The average company on the list has grown sixfold since 2013. Collectively, the Inc. 5000 companies generated 619,631 jobs in the last three years. Accelogix now shares a pedigree with Intuit, Microsoft, GoPro, Oracle, and other powerhouse alumni.
The complete results of the Inc. 500|5000 list, including company profiles and interactive database sorted by industry, region, and other criteria can be found at http://www.inc.com/inc5000.
About Inc. 500|5000
The Inc. 500|5000 is a list of the fastest-growing private companies in the nation. Started in 1982, this prestigious list of the nation's most successful private companies has become the hallmark of entrepreneurial success. The Inc. 5000 Conference & Awards Ceremony is an annual event that celebrates their remarkable achievements. The event also offers informative workshops, celebrated keynote speakers, and evening functions. For more information on Inc. and the Inc. 5000 Conference, visit http://www.inc.com.
About Accelogix
Accelogix is a JDA value-added reseller and leading provider of consulting, implementation, development, and cloud services for Supply Chain Execution Systems. Founded and managed by supply chain efficiency and logistics management software experts with decades of combined experience, Accelogix provides full lifecycle implementation and systems integration services for manufacturing, distribution, and transportation across every major industry vertical.