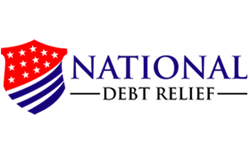 not all debts lead to disasters
New York, NY (PRWEB) May 23, 2015
National Debt Relief recently shared in an article published May 10, 2015 how consumers can classify the debts they have. The article titled "3 1/2 Circumstances When It's Okay To Take On Debt" explains that there are instances when debt is acceptable and can actually even help improve the finances of a person.
The article starts off by explaining how some people might be led to believe that all debts are bad because of the reputation of loaning money. A lot more people are reported falling into unmanageable debt than those that succeed in life so consumers would tend to lean on the belief that all debts are bad. But in actuality, not all debts lead to disasters and that there are quite a few that can improve the quality of life.
The first one would be a mortgage loan because this is an expense that appreciates in value over time. Add the fact that a lot of consumers feels a heightened sense of security when they are already paying for their own house instead of renting the place they live in. It also lowers down the financial stress level of people because having a house of their own still remains one of the top things consumers aspire for,
The article also shares that going back to school is another type of debt that is considered acceptable because of the financial benefits consumer's get after getting the degree. It helps them land a better paying job and can actually pay-off the student loan in a few years. After the payment years, the return in income can greatly help achieve financial goals.
There are also people who do not want to be tied down to a 9 to 5 job and are looking to earn through a business venture. In these cases, business loans are another type of acceptable debt because it puts consumers in a position to earn more down the line. It also helps them help other people by employing other people and giving them their source of income.
To read the full article, click this link: http://www.nationaldebtrelief.com/3-12-circumstances-when-its-okay-to-take-on-debt/