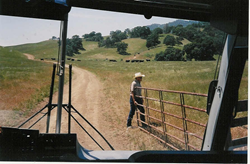 There are all types of gates and there are all types of gate operators.
Bryant, AR (PRWEB) October 23, 2014
Fence Brokers offers the latest in access control technology for the customer. To stay up to date, the company held a training session for LiftMaster's latest line of DC gate operators. This training session was held Oct. 15-16.
The original gate operator meant manually opening and closing the gate. Although it got the job done, today's technology allows the customer to monitor, control and stay connected with their gate operator anywhere, anytime using their smartphone, tablet or computer.
Access Control is the selective restriction of access to a place or other resources. An access control system determines who is allowed to enter or exit. Access Control has streamlined once again, and Fence Brokers, Inc. knowledge of the fencing industry continues.
Keeping up with today's technology allows Fence Brokers to offer a wide variety of top of the line products. They offer a range of access control on their website plus a limited amount of technology for access control, such as brochures, manuals, user's guide and expanded views with lists of parts. Residential and commercial gate operators, telephone entry systems, surge protection, radio controls and accessories are all part of their access control, which is a small portion of the products that Fence Brokers, Inc. carries and stocks.
For more information about Fence Brokers, visit their website at http://www.fencebrokers.com/.
About the company:
Fence Brokers, Inc. has been in business for 32 years providing Arkansas and the surrounding areas with high quality products and superior service. Fence Brokers, Inc. prides itself on being a one-stop shop for fencing supplies. Their qualified staff is ready to answer any questions their customers have regarding fencing materials. For more information about Fence Brokers and their fencing products, visit http://www.fencebrokers.com.