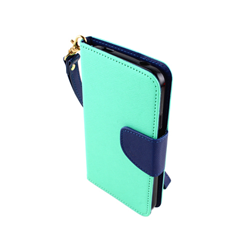 Samsung Unveils Its Newest Line Up Of The Galaxy S Class Phones
Walnut, CA (PRWEB) April 08, 2014
Samsung is set to unveil its newest line up of the Galaxy S class of phones with its new Samsung Galaxy S5 which is set to first release on April 11, 2014. Samsung has stated that this phone has been geared to "meet what matter most to consumers". President and Head of IT & Mobile Communications department at Samsung has stated in a press release that the new device has been inspired to support and improve people's day to day lives through focused innovation. In preparation for this upcoming release, AccessoryTree.com has been researching on which Samsung Galaxy S5 cases to offer for sale on their website to accommodate market needs.
Some attractive new features on the Samsung Galaxy S5 include a Super AMOLED capacitive touchscreen display with 16M colors, 1080 x 1920 pixels on a 5.1 inch screen. This allows for stunning clarity in graphics for gaming and all other media use. Never miss another important moment with the 16 megapixel 5312 x 2988 pixel camera with phase detection autofocus that will capture high definition pictures and videos flawlessly. Equipped with the most advances 4G LTE speed technology and fifth generation Wi-Fi boosting speed, surfing and streaming will be nothing but smooth sailing with this device. The battery life is impressive with up to 390 hours of standby and 21 hours of talk from its Li-ion 280 mAh battery. With all of these attractive features it is important to protect them with a Samsung Galaxy S5 case.
Samsung took the extra step and improved not only on the technical features of the phone but also the user importance as well. What they call its "mobile lifestyle" comes with pre-loaded aps that are designed to be engaging in a person's everyday life by helping them with anything from personal health and fitness to making management of personal finances easy. The phone will be available at a price of $199.99 after $50.00 mail in rebate and Verizon is offering a second device free with $50.00 mail in rebate.
The Samsung Galaxy S5 is designed to focus on what matters most to consumers. AccessoryTree.com has a mission to help protect what matters most to consumers. They are achieving this by offering high quality Samsung Galaxy S5 cases. There are many different styles and levels of protection that a cell phone case from AccessoryTree.com can offer and they are all designed to help protect the consumer's investment and offer a return on investment at the end. Right now the Samsung Galaxy S5 is the next big thing but technology is moving fast and when the "next big thing" comes around AccessoryTree.com wants to make sure that consumers get the most re-sale value from their current phone towards the purchase of their next great device.
The team at AccessoryTree.com is always on the look-out for great ideas on protecting mobile devices and is constantly testing new styles of cases to see if they will be a good fit for the consumer. They currently have several different styles of the Samsung Galaxy S5 cases available on their website. The highest level of protection comes from their "Grenade Shell Hybrid Gel Cases" which offer a double layer hybrid protection with an inner hard case and outer soft-shell. For those who like a lower profile case without compromise of protection there are available the "Trifecta cases" and "Apex" cases which offer a slimmer double layer protection. One piece cases are also available for the everyday lifestyle ranging from the "Soft Silicone Skin Case" to the "Hard Cases".
AccessoryTree.com also has many other accessories available for the Samsung Galaxy S5. They offer exceptional one on one customer service and fast shipping. AccessoryTree.com is the go-to provider for protecting your investment.