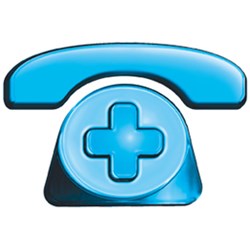 39% of recorded deaths by accidents happen as a result of water sports accidents
(PRWEB UK) 14 September 2013
Research carried out by Greenstreet Berman Ltd for The Royal Society for the Prevention of Accidents (RoSPA), which was published on 5th July 2013, in partnership with the National Water Safety Forum reveals that around 39% of recorded deaths by accidents happen as a result of water sports accidents.
It was also shown that inland waterways are more dangerous than coastal waters, with 60% of deaths occurring in lakes, rivers and canals, in which 82% of deaths occurred, compared to 2% in indoor swimming pools. The riskiest activities are motor boating and sub aqua diving. Outdoor swimming carries the same risk as windsurfing or kitesurfing, but indoor swimming is the safest. The number of incidents increases in relation to the area of waterways available.
David Walker Leisure Safety Manager at RoSPA said: "For the first time, we have insights that can be used to target inland water safety campaigns based on a variety of different risk factors. It's important to invest a proportionate effort into drowning prevention, focusing on where the highest risks are." With summer holidays approaching, RoSPA is keen to raise awareness of this safety issue.
Leading injury compensation claim specialist, The Accident Advice Helpline, one of the UK's largest specialist injury law firms, sees many accident claims resulting from water sports. A spokesman commented: "We cannot stress enough the importance of taking all safety precautions before embarking on a water sport of any kind. Even the most careful participant can be caught out if conditions or currents change."
The research further reveals that Scottish and Welsh men are at the highest risk of injury or death from water sports and activities in inland waterways, though why this should be is not entirely clear. English males come a close second in being just under the high risk category, and in general men are more at risk than women.
The Accident Advice Helpline handles accident claims across the board for victims of non-fault accidents. Anybody wanting to know more, or wishing to make a personal injury claim can find out more information here, or by calling 0800 6897 221.