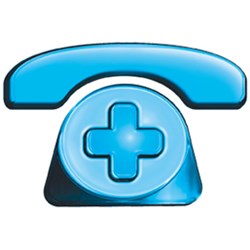 Network Rail to take action to increase public safety at level crossings across Wales
London, UK (PRWEB UK) 2 September 2013
Following 33 'near misses' for pedestrians and motorists at level crossings in Wales, Network Rail are to step up their accident prevention measures. Several steps will be taken to increase pedestrian and driver safety, including using more modern technology and replacing barriers. Network Rail also plans to close as many level crossings as possible.
General Secretary of transport union, RMT, summed up the danger of using level crossings when he said, "The only solution is speeding up the phase-out of these crossings which are a 19th century solution in an era of high speed rail."
Network Rail has stated that out of approximately 1165 level crossings in Wales, 175 have been closed or downgraded in the last 5 years.
A spokesperson from top accident and claims law firm, the Accident Advice Helpline, had this to say about the safety measures being adopted, "We welcome the closure of level crossings in general, as this measure can only help to reduce the number of tragic accidents that occur, not only in Wales, but across the UK. Wales, in particular though, has seen too many near-misses for the obvious dangers of level crossings to be ignored."
Alternatives to crossing closures include replacing barriers, building footbridges over the railway line, and using more modern, updated technology to control the crossings.
The problem in some instances is pedestrian and driver error. Crossing the railway line even when the barriers are down and the warning sirens are on, leads to many near misses as people lose patience and try to 'beat the train.'
The Accident Advice Helpline is a leading UK accident and claims law firm. Anyone thinking of making a non-fault accident compensation claim can call their helpline on 0800 6897 221. Alternatively, a useful personal injury claim calculator can be found on every page of their website.