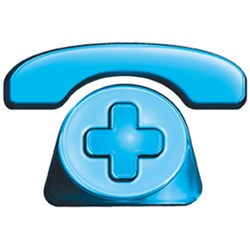 Tufty Flufftail celebrates his 60th Birthday.
London, UK (PRWEB UK) 2 September 2013
RoSPA have been celebrating the return of a much loved road safety icon for a brief spell this summer. Tufty was created in 1953, and became the instantly-recognisable symbol of road safety campaigns in the UK. The Tufty Club was set up in 1961, and developed into a UK-wide network of 24,500 groups delivering important road safety messages to children.
Many road safety campaigners have expressed concern that there is not enough money available to deliver similar ongoing messages to children these days. Although the government's 'Think!' campaigns successfully deliver important road safety messages to people in the UK, high profile campaigns such as those delivered by Tufty are less common nowadays.
A spokesperson from accident and injuries law firm, the Accident Advice Helpline, said "We welcome Tufty's return to the public eye with open arms. He is a road safety icon who is greatly missed and who delivered important road safety messages to several generations of children in the UK."
It is true that approximately 2 million children were members of the Tufty Club nationwide during the 1970s, and a Tufty website was set up in 2006 in order to keep up with the times. Curator of the exhibition, Jude England, commented on Tufty's gentle delivery of road safety messages,
"Tufty's appeal lay in the friendly images and accessible language used, for example, in the 'kerb drill'. We expect that the Tufty exhibits will evoke childhood memories for many of the visitors to the exhibition."
The exhibition runs from 17th May to 17th September 2013 at the British Library in London.
The Accident Advice Helpline is a specialist accident and injuries law firm offering advice and support to anyone thinking of making a non-fault compensation claim. Call the helpline on 0800 6897 221 or use the personal injury calculator on their website.