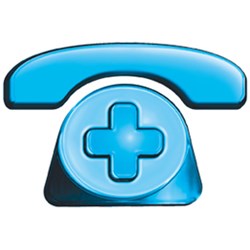 The dangers of blind cords
London, UK (PRWEB UK) 24 August 2013
This high number of deaths demonstrates the reasons and urgency behind the campaign, and the ease with which toddlers can become entangled in the cords used to manufacture blinds. RoSPA say that such accidents can even happen when parents or carers are nearby, but do not realise what is happening until it is too late.
Research has shown that this type of accident most often occurs when a child is between 16 and 36 months old, when they are mobile but not necessarily able to extricate themselves from such a dangerous situation. A representative from the Accident Advice Helpline, one of the top UK accident and injuries law firms, had this to say about the campaign,
"We support everything that RoSPA is doing to eliminate this risk to young children. Some parents may not even aware that blind cords do pose a safety risk to their children, so if this campaign raises their awareness, parents can make sure that cords are out of reach of their child."
RoSPA has included a solution to the problem in their campaign, and have made available safety packs of 'cleats' on their website. These ensure that the blind cords can be tied completely out of reach of children. In addition, the health and safety group are working with manufacturers and organisations including the Department for Business, Innovation and Skills, to modify the design of blinds.
The Accident Advice Helpline is a leading UK accident and injuries law firm who specialise in personal injury compensation claims. The expertise of their personal injury solicitors has helped many people to make successful claims for compensation following a no-fault accident. Call their helpline on 0800 6897 221.