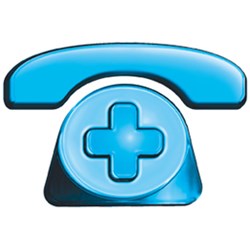 Health and safety excellence recognised by leading safety charity...
London, UK (PRWEB UK) 2 September 2013
The annual Royal Society for the Prevention of Accidents (RoSPA) Occupational Health and Safety Awards have been running for 57 years, and this year they took place in Birmingham. Sponsored by the National Examination Board in Occupational Safety and Health (NEBOSH), the awards recognise commitment of companies to ill health and accident prevention.
An important category is the management of occupational road risk (MORR), which is seen as a specialist category within the awards ceremony. A statistic from RosPA's guide 'Driving for Work: Safer Journey Planner' shows that 'around 150 people are killed or seriously injured every week in crashes involving someone who was driving, riding or otherwise using the road for work purposes.' So driving for business can be very risky.
A spokesperson from leading accidents and injuries compensation law firm, the Accident Advice Helpline, commented,
"RoSPA's annual awards bring into sharp focus the importance of adopting robust health and safety management systems for all sizes and types of business. Too many accidents at work result from a relaxed approach to health and safety."
Awards are given based on a company's accident records in addition to their overall health and safety policies and practices. The highest competitive award was won by Morrisons Utility Services who have successfully reduced the number of accidents and injuries to its staff and contractors.
Directors and managers within the company led staff in putting the lessons learned from previous accidents to good use, and involving the entire workforce in the pursuit of excellence in health and safety-related issues. RoSPA's Chief Executive, Tom Mullarkey, said
"We were particularly impressed with the firm's continuing efforts to promote better health among its employees and felt that in so doing, it now stands as a shining example to the rest of the construction sector."
The Accident Advice Helpline is an accidents and injuries compensation law firm, specialising in personal injury compensation claims. Personal injury accident victims can contact the injury insurance claim helpline on 0800 6897 221.