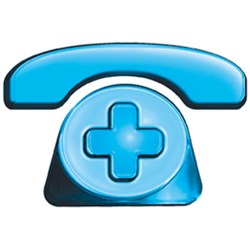 Useful tips for parents traveling with young children.
London, UK (PRWEB UK) 14 August 2013
Leading UK accident claim specialists, the Accident Advice Helpline, know a thing or two about the devastating effects that car accidents can have, and when it comes to travelling in a car with children, they know that taking every safety precaution possible is vital.
A spokesperson from the company said that the school summer holidays bring increased risk of accidents involving children, and added, "Babies and toddlers in particular, are at great risk of injury if they are not restrained properly inside the car. Simple actions such as parents double-checking that their child's car seat is correctly fitted could make a big difference in the event of a collision."
The company identified the following tips for parents:
-If the baby or child is travelling in a rear-facing seat in the front of the car, make sure that the front passenger airbag is switched off.
-Ensure that the car seat is secured tightly with the seat belt, and try tightening everything twice before your child gets into the seat.
-Judge whether your child needs to move up to the next size of car seat by their height – if their head is no longer protected by the back of the car seat, it may be time to move up.
-Keep them in a rear-facing seat for as long as possible. Sweden's accident record has proved that this is the safest travelling position for children up to 4 years of age.
The Accident Advice Helpline are accident claims specialists who deal with many different accident types. Anyone wanting to know more about the car accident claim procedure should phone 0800 6897 221, to speak to their expert car crash advisors.