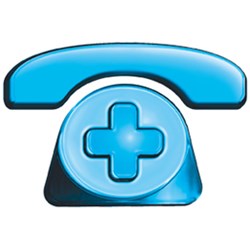 The importance of protective head gear...
London, UK (PRWEB UK) 25 August 2013
A tragic quad biking accident in Suffolk last month has highlighted the dangers of quad biking without wearing a safety helmet. The 38 year old victim suffered serious and 'possible life-changing injuries,' the East Anglian Daily Times reported. Although not obligatory for quad bikes, the Health and Safety Executive (HSE) recommend the use of protective helmets in the light of many serious incidents involving quad bikes.
HSE figures released in 2010 show that around 1,000 riders are injured in All Terrain Vehicle accidents annually. Although the accident in Suffolk was not work-related, agricultural industry employees are at particular risk of injury due to the high usage of quad bikes on farms.
Leading accident claims experts, the Accident Advice Helpline, deal with many tragic personal injury compensation claims, and a spokesperson for the company commented,
"Unfortunately, wearing a helmet is not obligatory when riding a quad bike, but this one simple protective measure can save lives and prevent serious injuries. When you think about the speed at which quad bikes can travel, and the undulating terrain that they are often used on, wearing a helmet is vital for rider and passenger safety."
The HSE recommend that suitable training is also undertaken before riding a quad bike for the first time.
The Accident Advice Helpline offer specialist advice to anyone thinking of making a no-fault accident claim against a third party. The accident claims experts can be reached on 0800 6897 221 and offer help and support for a wide variety of accident injury claims.