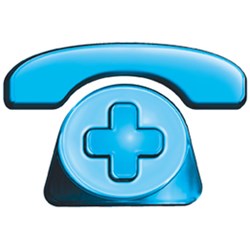 Accident prevention a public health priority
London, UK (PRWEB UK) 2 September 2013
The Royal Society for the Prevention of Accidents (RoSPA) is drawing attention to their major campaign that is designed to bring accident prevention to the fore, and relieve the significant pressure on accident and emergency departments within the National Health Service.
According to RoSPA, accidents are the major cause of death for young children in the UK, and account for around 14,000 deaths in total. In financial terms, the charity campaigners have estimated that accidents in general cost the country a staggering £150 billion every year.
Accident claims experts, the Accident Advice Helpline, said they fully supported the campaign by RoSPA, and a spokesperson from the law firm said,
"The financial cost of accidents in the UK is enormous, and it is no wonder that the NHS is struggling with this burden. We hope that RoSPA's campaign goes from strength to strength and gets the support it deserves."
RoSPA argue that delivery of accident prevention campaigns in general is relatively inexpensive, quoting their low cost home safety equipment project, and workplace safety initiatives as examples.
This should address local authority concerns about paying for accident prevention measures in the light of their low budget funding, and encourage local councils to take concerted action that will not break the bank.
Deputy Chief Executive of RoSPA, Errol Taylor pointed out that people need to be taught about accident prevention, so that tragedies can be averted,
"Being focused on information and education, accident prevention should centre on personal responsibility - helping people to look after themselves. And it isn't 'common sense' - it has to be taught."
The Accident Advice Helpline are accident claims experts who have been helping accident victims make successful compensation claims for more than 10 years. For some specialist accident claim advice from their friendly advisors, contact the helpline on 0800 6897 221.