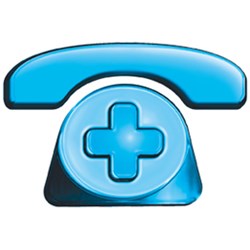 ISA is a new technology capable of controlling the speed of a car
London, UK (PRWEB UK) 2 September 2013
So is this the answer to reducing the number of injuries resulting from collisions on our roads?
Ground-breaking technology in the form of Intelligent Speed Adaptation, or ISA, is being developed to try to improve road safety in the UK. There are three variations of ISA with different levels of driver control. Supporters of the technology assert that it will help to reduce the number of accidents and injuries on our roads.
The three variations of ISA are:
Advisory – letting the driver know the speed limit and advising them if the limit is exceeded
Controlling – making it impossible to break the speed limit as the technology is hard wired into the vehicle
Discretionary – allowing the driver to switch between the 2 options above, or switch off the system altogether
Advocates of the technology suggest that the advisory and discretionary versions offer a 'back-up' so that the driver is always aware of the speed limit, and is more likely to remain within it.
A spokesperson from top accident compensation specialist, the Accident Advice Helpline, said,
"On the face of it, this new technology is capable of preventing accidents caused by speeding. The advisory and discretionary options seem to be the most likely ones to be adopted here, and could provide a welcome reminder to drivers of the current speed limits, which are in the process of changing on our local roads."
An AA survey has revealed that of more than 17,000 people questioned, '61% of drivers said they would use a device to stop them exceeding the speed limit if one was fitted to their car.' This suggests that the 'discretionary' ISA would be popular in the UK, with control over the technology remaining with the driver.
The Accident Advice Helpline is an accident compensation specialist law firm who has been in business for over a decade. The company offers legal advice and support to anyone thinking of making a no-fault claim against a third party, and their helpline number is 0800 6897 221.