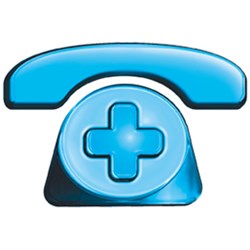 Tips for changing a wheel safely
London, UK (PRWEB UK) 3 September 2013
Leading accident and injury law firm, the Accident Advice Helpline, has identified some useful tips for anyone unfortunate enough to have to change a tire by the side of the road.
Top accident injury claim law firm, the Accident Advice Helpline, knows the difficulties and dangers associated with changing a tyre at the side of a busy road, and have issued some helpful tips for motorists to deal with the situation safely. The speed of passing traffic can be a particular danger when changing a wheel, and it is hoped that these tips may help to prevent unnecessary accidents and injuries.
Safety tips identified by the company include:
If at all possible, pull off the roadside altogether so that passing traffic is not a threat.
Do not try to change a wheel on the hard shoulder of a motorway – call for help from a roadside recovery service.
Turn on your hazard lights and if you carry a warning triangle in the boot, put it out at the side of the road a short distance from your car.
Put the handbrake on and put the car into first gear.
Only use the designated car jack points, otherwise the car may slip off the jack.
If a space saver spare is used, check the maximum recommended speed (sometimes only up to 50mph) before driving off.
Replace or repair the damaged tyre as soon as possible.
A spokesperson from the Accident Advice Helpline had this to say about the dangers of changing a tyre by the roadside,
"This is a dangerous task at any time of day, but if it is dark and wet it may be worthwhile phoning for assistance from a roadside recovery service. They will have access to strong lighting and equipment that will reduce the risk factor, and keep everyone safe, including the driver."
The Accident Advice Helpline is a leading UK accident injury claim law firm that offers help to anyone who has been involved in a no-fault car accident. For anyone thinking of making a claim their 24 hour helpline can be reached on 0800 6897 221.