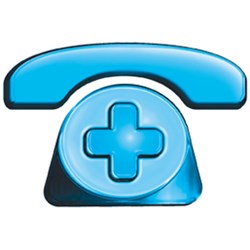 An online 'Safety Climate' tool for companies
London, UK (PRWEB UK) 18 August 2013
The Health and Safety Laboratory (HSL) is part of the Health and Safety Executive (HSE). They have developed an online tool which measures the overall attitude to health and safety within a company, and then makes suggestions as to the action that should be taken. It is hoped that the Safety Climate Tool will improve workplace health and safety, regardless of industry sector, and reduce the number of workplace accidents and injuries in the UK.
The online tool consists of 40 questions that are directed at employees, and these questions can be tailored to specific types of business. Results are presented in chart-form and suggestions made as to how companies can address health and safety issues with their staff. Although not a legal requirement, a positive attitude towards health and safety can have a dramatic impact on reducing the number of workplace incidents.
A spokesperson from top accidents at work law firm, the Accident Advice Helpline, commented on the fact that increasing employees' awareness of health and safety in the workplace is a good starting point,
"It is easy to carry out a job without even thinking about the health and safety impact of what you are doing. By increasing awareness, this tool could help to reduce the number of accidents at work and create a safer environment."
The Safety Climate Tool was used with great success by the Olympic Delivery Authority last summer. Lawrence Waterman, who was the head of health and safety, said,
"The climate surveys were invaluable to us. The data and its analysis told us where we were going, and identified opportunities for improvement."
Workplace accidents claim law firm, the Accident Advice Helpline, support anyone thinking of making a compensation claim for an accident at work. The helpline can be reached on 0800 6897 221.