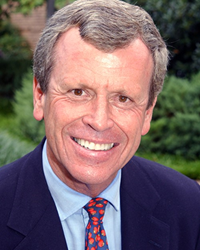 ATLANTA, GA (PRWEB) August 29, 2016
Accord Services® is pleased to announce that Donald Peck Leslie, M.D., Medical Director at Shepherd Center in Atlanta, has become its Medical Advisor. Dr. Leslie joined Accord Services® because of its long-standing commitment to providing successful clinical outcomes for patients with catastrophic brain and spinal cord injuries.
As Shepherd Center's Medical Director since 2005, Dr. Leslie's career at the famed institution spans more than thirty years and includes a staggering list of accomplishments. Dr. Leslie is a diplomat of the American Academy of Physical Medicine and Rehabilitation and was elected a Fellow in the Academy, where he also served as board examiner. He has also served on the Physician Advisory Board for Medtronics and has presented to audiences worldwide on brain and spinal cord injury.
Dr. Leslie founded and co-developed Shepherd Center's Acquired Brain Injury Program, and was recently named to U.S. News & World Report's Top Doctors list for 2016, ranking him in the top 1 percent of physical medicine and rehabilitation physicians in the nation. Dr. Leslie is also a clinical professor at the Emory University School of Medicine and chairman of rehabilitation at Piedmont Hospital.
Dr. Leslie has been a driving force at the Shepherd Center for more than thirty years. He has been instrumental in contributing to the creation of an institution based on clinical excellence, one where everyone works together to do the right thing for the patients. "I am excited to be part of Accord Services® as the care and service they provide is exceptional in every regard," says Dr. Leslie. "In addition, I look forward to being able to reach patients nationwide and connect with them on a new level."
"We aim to extend Dr. Leslie's knowledge and experience to guide our staff in providing exceptional home care that is necessary to ensuring successful outcomes for our patients once they leave the hospital. His expertise will help Accord Services provide our differentiated care to patients throughout the Southeast and beyond," says Kathy Adams, CEO, Accord Services®. "We are honored and privileged to have Dr. Leslie on our team."
Accord Services®, Marietta, GA, specializes in highly collaborative compassionate home care for individuals with complex and catastrophic brain and spinal cord injury, as well burn and wound care. Highly skilled and certified Accord nurses provide a superior standard of care continuity, resulting in better outcomes as measured by minimal setbacks and low hospital readmission rates. Accord also employs more nurse supervisors than any other home health services company in Georgia. Accord now provide services in Georgia, Alabama, New York and New Jersey. Visit http://www.accordservices.com for more information or call 866-922-2763.