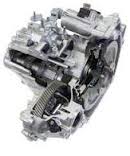 The national shipments now underway are one example of policy updates made this year
Cleveland, Ohio (PRWEB) July 09, 2013
The Honda Accord is one example of an import vehicle that has expanded sales in the United States and Canada. The resale value for these vehicles remains higher than average due in part to replacement accessories and components that can be used in place of OEM units. The GotTransmissions.com company sells used Honda gearboxes and has now arranged national delivery for its Accord transmission sales online at http://gottransmissions.com/blog/transmissions-for-sale/honda-accord-transmissions-sale.
Shipment policies have been set in place for this sales program. The current incentive involves no charge shipments to all states excluding Hawaii and Alaska. The manual and automatic transmission units in stock for the Honda brand apply to the national sales distribution.
These four and five-speed JDM based gearboxes represent a portion of the foreign inventory now carried for consumer sales in North America.
"The Accord units represent the 1986 to 2011 vehicles," a transmission expert from the Got Transmissions company said. The original launch of the Accord in 1976 introduced technologies that were later perfected by Honda through the 1980s upon its re-entry into the U.S. market. Natural deterioration and gearing issues could be common with vehicles that have surpassed benchmark mileage set during original production.
"The national shipments now underway are one example of policy updates made this year," the expert added. Expanding engine shipments to parts of the country without foreign suppliers is expected to make it simpler for buyers to access replacement transmissions. Due to the shipment policy changes, a limited edition warranty is now supplied with all gearboxes sold. This entry-level coverage is an additional measure of assurance for buyers purchasing online.
The Accord transmissions inventory is one type now stocked for the Honda brand. Units for Acura brand, Civic and Prelude have been stocked since the opening of the GotTransmissions.com resource online. Buyers interested in researching part numbers, pricing or other data could benefit from using the toll-free number now in place for nationwide customer service at 1-866-320-1182.
About GotTransmissions.com
The GotTransmissions.com company created its transmission resource on the Internet for consumers in 2007. This company stocks and ships American and foreign made units for under retail pricing in the U.S. The current shippable inventory of manual and automatic units goes through a company initiated process of inspection before consumer sales are made. The GotTransmissions.com company created one of the first extended limited warranty programs that is currently offered to preowned transmission buyers online. The combination of freight removal and expanded inventory has increased the volume of sales earned by this company.