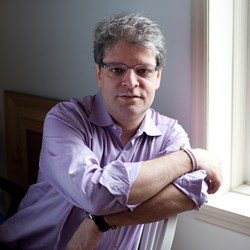 Coaching is about discovery, awareness and choice. It is a technique for effective empowerment.
Hoboken, N.J. (PRWEB) August 01, 2013
With over 20 years of experience in conflict resolution, the president of Accordo Consulting Aldo Civico announced today the launch of a new personal life coaching service to assist high achievers to maximize performance.
It was Aldo Civico's experience in conflict zones, his ethnographic research among violent actors in Colombia and urban areas in the United States, and his role as a mentor to dozens of students at Rutgers University and Columbia University, that suggested him to offer a life coaching service to individuals, who are determined to maximize performance in their personal and professional life.
Since 2001, Aldo Civico has traveled to Colombia to do research and conflict resolution work. This experience has provided him with unique insights into the human condition and the working of the human mind. Between 2005 and 2008, Aldo Civico, then the Director of the Center for International Conflict Resolution at Columbia University, shuttled between the United States and Colombia to facilitate difficult ceasefire negotiations between the government of Colombia and the guerrilla of the National Liberation Army. During the same period, Civico collected life histories of victims as well as of members of paramilitary death squads, gangs and guerrilla groups. At the same time, for the past few years he has worked closely with the Colombian rock star Juanes for his Peace Without Border concerts in Cuba and at the border between Colombia and Venezuela. Because of his extensive work as a practitioner and as a scholar, the former U.S. Special Envoy to the Middle East George Mtichell defined Aldo Civico as, "one of the most innovative leaders in the conflict resolution field."
But it was not his professional experience alone that encouraged Aldo Civico to launch his personal coaching service. "In the years leading up to my 40s, I asked tough and powerful questions to myself. I wondered what I was living for? Who am I? What's the purpose of my work?", he shared. "Ultimately these questions led me to make strategic changes in my life and take massive action, which ultimately led me to a life that today I experience as fulfilling and meaningful," he added.
Aldo Civico, who earned a life coaching certificate from the American University of NLP and studied at the Robbins-Madanes Training Institute, provides life coaching, which through a process of assessment, discovery and life design, allows individuals to connect with their deepest values, to find clarity of purpose, to set specific and desired goals for each area of life, and to identify the resources to take massive action and thus upgrading their personal and professional life. "When we are born we come not with an operation manual. Most of us live a life based on trial and error. Life Coaching is a process that allows you to apply tested strategies to take the highway to maximize performance and have a purposeful life," Aldo Civico added.
Individuals interested more in the new life coaching service provided by Aldo Civico, can visit http://www.aldocoach.com or contact Aldo Civico at (800)492-0379 or aldo(at)aldocoach(dot)com