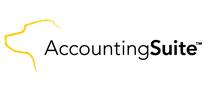 With the AccountingSuite integration, business owners get an end to end solution, combining workforce management tools with accounting and payroll
SAN FRANCISCO (PRWEB) March 06, 2019
AccountingSuite™ announced an integration with Timesheet Mobile, a comprehensive employee scheduling and time tracking system. The integration empowers users to upload timesheets for seamless payroll, customer invoicing and job costing. Additionally, the integration automatically syncs employees, clients, customers, projects and tasks directly in the AccountingSuite platform.
AccountingSuite™ is an award-winning accounting software with built-in advanced inventory management solutions. The pure cloud application allows users to login anytime from any device and provides unlimited transactions as well as multiple users. The software is a popular alternative for CPAs and accountants because it adheres to GAAP (Generally Accepted Accounting Principles) unlike other popular accounting programs; lack of this backbone in an accounting system allows inexperienced users to make changes to the file after closing.
Ted McRae, Director of Business Development, commented on the recent launch of the integration, "AccountingSuite is excited to announce the Timesheet Mobile integration! Users can benefit from having the power of a central location to easily manage all of the critical components related to finance as well as employee and project tracking."
"With the AccountingSuite integration, business owners get an end to end solution, combining workforce management tools with accounting and payroll." Said Bob Drainville, President of Timesheet Mobile. "Managing a mobile workforce is difficult. Having one app that does scheduling, geofence time-tracking, team messaging, and project management that seamlessly integrates with AccountingSuite makes it simple."
About AccountingSuite™
AccountingSuite™ is a powerful, all-in-one business application for accounting, cloud banking, order management, inventory management, project and time tracking in one cloud-driven platform. Our mission is to provide easy to use, no-nonsense software that is scalable for startups, entrepreneurs, and growing companies to manage not only finances, but day to day operations. AccountingSuite™ partners with accountants to deliver the software as low as $5 per month per client. Learn more at http://www.accountingsuite.com.
About Timesheet Mobile
Timesheet Mobile, has developed innovative yet simple cloud based solutions that enable businesses to manage their mobile workforce. Based in Massachusetts with thousands of customers worldwide, Timesheet Mobile is the complete geofence enabled workforce management solution, enabling businesses to schedule and track their mobile employee's projects, shift times, and locations.