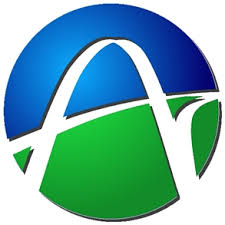 No matter where you live or what type of debt you might owe, it's smart to know your rights under the law and to understand how to deal with debt collectors..
Falmouth, ME (PRWEB) July 31, 2014
According to a recent study released by the Urban Institute, one-third of Americans have unpaid debts that have been reported to a collection agency.
The study found that 35% of people with credit records – about 77 million individuals – had been reported to collections for debt that averaged $5,178.
These delinquent obligations included major debts, such as car loans and mortgages, as well as smaller items such as unpaid gym memberships and cell phone contracts.
Based on the Urban Institute's data, Southern cities have a disproportionate number of citizens facing debt collectors, including residents of Orlando and Jacksonville, Florida; Memphis, Tennessee; Columbia, South Carolina; and Jackson, Mississippi.
Additionally, nearly half of Las Vegas residents— including many who endured the housing meltdown that sparked the Great Recession— have debt in collections.
"No matter where you live or what type of debt you might owe, it's smart to know your rights under the law and to understand how to deal with debt collectors when they come calling," says Judy Sorensen, president of the Association of Credit Counseling Professionals, ACCPros.
Sorensen offers a four-point plan of action for any consumer facing debt collection activity.
1. Review your credit reports annually
Some people aren't even aware of certain collection accounts – such as old utility bills or delinquent magazine subscriptions – that may be harming their credit rating. They don't find out about such bills until they seek credit, such as a mortgage or car loan. A better strategy is to regularly review your credit reports. You can get them annually free of charge from Equifax, Experian and TransUnion by visiting AnnualCreditReport.com.
2. Respond to all letters and phone calls
Ignoring threatening calls and letters won't make the problem go away. So instead of avoiding the situation, get all the information you need to handle a collection account or delinquent debt. If it's a debt that you don't think you owe, request that the debt collector "validate" the debt. This means they have to prove you owe it – by sending you a complete payment history, a copy of the initial loan agreement or credit card application, and proof that the company contacting you actually owns the debt or has been assigned the debt.
3. Recognize your legal rights
You're in a much better position to deal with debt collectors when you know your rights under the Fair Debt Collection Practices Act. This federal law prohibits debt collectors from harassing, abusing or oppressing cash-strapped consumers.
For instance, the Fair Debt Collection Practices Act makes it illegal for a debt collector to:

Say that you will be arrested if you don't pay your debt
Claim they will seize, garnish or sell your property or wages (unless they are permitted by law to do so)
Use a false company name to contact you
Give false credit information about you to anyone
Call you before 8 a.m. and after 9 p.m.
Deposit a post-dated check early
If your rights are violated, you can sue a debt collector for that wrongdoing within one year from the date the law was violated.
4. Resolve all disputes in writing
It's not good enough to have a verbal agreement concerning any past due bills. You must put into writing any agreement you strike with a creditor or debt collection agency (and remember to keep copies of all correspondence). This way, there are no misunderstandings about the terms of the agreement or what is expected of you. Consumers should also send all correspondences and agreements through the mail, certified and return receipt requested.
The member agencies of ACCPros are skilled in working with consumers nationwide who are deep in debt. They are familiar with state and federal laws and can assist consumers with resolving delinquent credit card bills, past due medical accounts and other unpaid obligations.
About ACCPros
The Association of Credit Counseling Professionals, ACCPros, is the credit counseling industry's newest and fastest growing trade association. ACCPros hopes to distinguish itself from other associations by placing an emphasis on ethics and compliance and focusing on best practices, quality service, education, training, and professional ethics. ACCPros member agencies can be a great resource for consumers seeking help managing their debt. Call the toll-free ACCPros Locator Line at 800-635-0553 to speak with a certified credit counselor at an agency licensed/registered in your state.