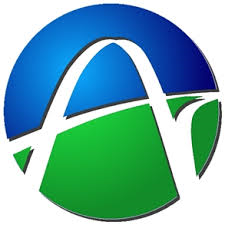 Falmouth, ME (PRWEB) June 30, 2014
Even though the Great Recession forced most U.S. households to tighten their belts, many Americans still face large amounts of unwanted personal debt.
Some people have mortgages they can't afford, others grapple with student loans, and countless individuals deal with recurring credit card debt year after year.
"It's easy to pinpoint the cause of debt if there were circumstances beyond your control, like job loss or large medical bills due to a serious illness or injury," says Judy Sorensen, president of the Association of Credit Counseling Professionals (ACCPros).
But what's less obvious to many Americans is why they keep falling back into debt because of their own financial mistakes.
According to Sorensen, here are 10 possible reasons you might find yourself repeatedly struggling with unmanageable debt.
1. You just can't afford to live where you are.
It's a hard thing to accept, but that home or apartment where you're currently living simply may not be financially affordable. Additionally, it may not be your housing costs alone that are driving you into debt, but also the general cost of living in your city, state or region of the country. To lower your debt, consider relocating.
2. You have failed to identify wants versus needs.
If you're constantly in debt, you may need to take a hard look at your spending choices and see whether you're devoting too much money to "wants" versus "needs." When you work hard, it's easy to fall into the trap of thinking: "I deserve this," even if you can't truly afford something, or even if it's not essential.
3. You grossly underestimated future income and expenses.
Some people assume that because they earned $50,000 this year or last year, they'll earn the same amount – or even more – next year. Unfortunately, no one's income is guaranteed. Compounding the problem, many people fail to budget for future price increases. But the cost of almost all goods and services always rise. So if you're not planning for these cost increases, you can easily wind up in debt.
4. You failed to understand hidden costs.
Nearly anything you purchase has certain hidden costs, such as maintenance costs or ongoing ownership costs. That new $200 dress will need to be regularly taken to cleaners. That new Xbox you're considering? It'll cost $400 for the console plus $30 a pop for games – over and over again. And that new car you're lusting after? Don't believe it when a salesman tells you that you can afford the $400 a month payment. What about the cost of gasoline, auto insurance, maintenance, oil changes and more? If you don't take these expenses into account, these extra bills can get you into debt.
5. You haven't reconciled your lifestyle and your income.
You love golf but how much are those green fees, golf clubs or golf memberships?
Or maybe you love to travel, but you really don't have to cash flow to do it without putting those trips on your credit cards. If you're living on a shoestring budget and you have "champagne dreams," or you like to "keep up with the Joneses," it's time to face reality and accept that some things have to wait until you can truly afford them.
6. You're not saving money, and always using credit cards to bail you out.
If you never sock away any money, you're almost guaranteed to keep getting into debt, because any time the smallest emergency occurs, you have no cash cushion to deal with the situation. To prevent yourself from constantly falling into debt, start an emergency savings fund and only touch it if there's a true financial emergency.
7. You've never asked for financial help.
Lots of people are simply too proud to ask for help – even when it's obvious that they really need it. Instead of trying to go it alone, or "figure things out" by yourself, get some professional help for tackling your debts. ACCPros members counsel many hundreds of thousands of clients who are in financial hardship each year. Find a credit counselor in your area by calling the ACCPros Locator Line: 1-800-635-0553.
8. You have no debt elimination or financial plan whatsoever.
You may think that work harder, putting in more hours, or getting more overtime, are great ideas, but to what end? If you're serious about eliminating debt once and for all, you need a long-term plan and a financial blueprint to live by that will keep you debt-free.
9. You've underestimated the amount of time you have.
If you're young, you may think: 'Hey, I'm only in my 20s or 30s. I'll get serious about my finances later.' But life is short and it goes by extremely fast. Once you have kids, in the blink of an eye, you're 40-something or even pushing 50. If you're already in mid-life, you might think: 'I'll only live once, so why shouldn't I enjoy myself?' Well, that kind of mindset is shortsighted and can cause you to spend recklessly. Sooner or later, when you're facing a pile of debts, you're going to start wondering: 'Where did all my money go and what do I have to show for my hard work?'
10. You underestimate the impact of numerous "little" things.
Debt can snowball before you know it if you allow numerous "little" things to pile up – like that daily $10 lunch or that $7.99 a month movie subscription service. So watch out for lots of low-cost things and "small" monthly expenses that eat away at your budget. All those "cheap" fast-food meals, subscriptions, video rentals, and more can wind up on your credit cards and increase your debt load.
About ACCPros
The Association of Credit Counseling Professionals, ACCPros, is the credit counseling industry's newest and fastest growing trade association. ACCPros hopes to distinguish itself from other associations by placing an emphasis on ethics and compliance and focusing on best practices, quality service, education, training, and professional ethics. ACCPros member agencies can be a great resource for consumers seeking help managing their debt. Call the toll-free ACCPros Locator Line at 800-635-0553 to speak with a certified credit counselor at an agency licensed/registered in your state.