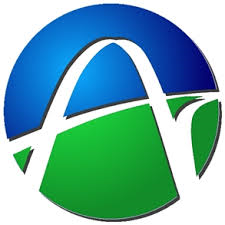 Promoting financial literacy isn't just good for employees, it's also good business.
Falmouth, ME (PRWEB) March 27, 2014
During Financial Literacy Month in April, scores of money-management experts and educators will be promoting financial literacy to Americans.
But there's another influential group – U.S. employers – that can play a significant role in enhancing the financial IQ of America's workforce.
"Most employers don't think their workers have serious financial problems -- after all, they have jobs," says Chris Viale, president and CEO of Cambridge Credit Counseling, a member of the Association of Credit Counseling Professionals (ACCPros).
"But we know that the opposite is true," Viale says. "Even people who are holding down good jobs can have financial difficulty, and that makes for distracted, unproductive workers."
Adds Judy Sorensen, President of ACCPros: "Promoting financial literacy isn't just good for employees, it's also good business. Employees who aren't stressed about their finances can better focus on their jobs, they have higher morale, and they tend to have lower rates of absenteeism too."
Sorensen and the experts at ACCPros offer five strategies that any employer can use to make the financial lives of its employees much better:
1. Host "lunch and learn" financial workshops
"Holding a lunchtime series of financial literacy seminars is a good way to let employees know how to avoid problems and learn how to manage their money," says Viale.
The seminars or workshops can focus on general subjects such as budgeting, saving money, and managing credit and debt; or specific topics like paying for college, buying a first home, or planning for retirement.
2. Boost employee paychecks with "tips"
"Lots of employers put inserts in with their employees' paychecks -- from important company notices to marketing pieces from vendors looking to sell products or services to those employees," says Bradley Wood, Education Director at Christian Credit Counselors.
Instead of marketing materials, Wood suggests that employers insert money-saving tips in the envelopes carrying workers' paychecks.
"A simple tri-fold with money saving tips on it, or an educational piece on financial topics could be inserted in the pay envelope quite easily," he adds.
3. Sponsor a financial empowerment event for couples
A company can host an on- or off-site event focused on personal finances and invite their employees' spouses or significant others.
The money-related event doesn't have to be a formal lunch or a stand-alone evening affair. It can occur during a corporate retreat or even as part of the company picnic.
Why bring in an employee's other half?
"Both spouses need to be on the same page," says Will VanderToolen, Director of Counseling Services at Fair Credit Foundation.
4. Have a company-wide financial challenge
Issue a challenge to your workforce and ask something like: "How much debt can you shed?" or "How much money can you save?" Then encourage employees to work toward healthy financial goals like reducing credit card bills or building retirement savings.
Some companies might make it a fun competition among employees. Other employers may opt to simply add up all the financial totals and show the overall economic progress made for all workers in the organization.
"You can track the total debt paid off over a given amount of time, or even the amount of money saved in dollar terms or as a percentage of income," says VanderToolen.
5. Use the power of email
Hopefully, your employees are reading their company emails, right?
Well, an easy way to leverage that online time is to have a financial "contest," which can be done strictly via email.
"A company can send a weekly email blast with a single financial literacy question. Then it can offer a reward or recognition to the employee who is the fastest responder with the correct answer," suggests Paul Donohue, President and Founder of Credit Card Management Services.
ACCPros member agencies are ready, willing and able to work with any employer to help them implement financial literacy in the workplace, including one-on-one counseling for employees.
About ACCPros
The Association of Credit Counseling Professionals, ACCPros, is the credit counseling industry's newest and fastest growing trade association. ACCPros distinguishes itself from other associations by placing an emphasis on ethics and compliance and focusing on best practices, quality service, education, training, and professional ethics. ACCPros member agencies can be a great resource for consumers seeking help managing their debt. Call the toll-free ACCPros Locator Line at 800-635-0553 to speak with a certified credit counselor at an agency licensed/registered in your state.